Plans unveiled to digitise Middle Eastern archive material
Half a million pages of maps, photos, manuscripts and letters will be freely available online.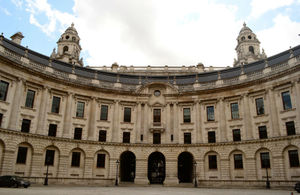 A project which aims to transform people's understanding of the history of the Middle East and its relationship with Britain has been announced.
The British Library and the Qatar Foundation for Education, Science and Community Development (QF) have teamed up to digitise more than 500,000 pages from the archives of the East India Company and India Office, as well as 25,000 pages of medieval Arabic manuscripts.
All of the material will be made freely available online for the first time as a result of the £8.7 million project.
"The India Office Records held by the British Library are an extraordinarily rich source of historical material relating to the Gulf," said British Library Chief Executive Dame Lynne Brindley. "We are delighted to announce this very exciting partnership with QF, through which absolutely anyone with an online connection will be able to have access to this unique treasure trove of material."
Culture Minister Ed Vaizey said: "The British Library and QF have embarked upon a tremendously exciting project that will undoubtedly prove hugely popular when the digitisation work is complete. It is tantalising to know that so much fascinating information that charts the UK's relationship with the Middle East will soon be freely available and I commend this important and ambitious partnership."
The digitisation will take place over the next three years at the British Library in close cooperation with the new Qatar National Library - expected to open in 2014 - and much of the information will be available in both Arabic and English.
When the site is live, users will also be able to add their own Gulf-related stories and memories.
Further information
Published 18 July 2012