News story
Plans to open remainder of €46 million EMFF in England confirmed
The remainder of the EMFF in England will be opened by the MMO increasing funding from €33 million to €46 million.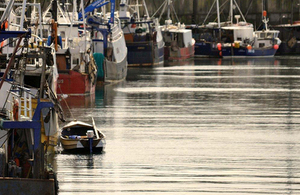 The Marine Management Organisation (MMO) is delighted to announce that on 23 May 2016 it will open the remainder of the European Maritime and Fisheries Fund (EMFF) in England. This increases the funding available from €33 million to €46 million.
Having successfully opened the EMFF scheme on 18 January 2016 customers have benefitted from refined EMFF website guidance, an enhanced e-application system and assistance from EMFF specialist staff. These support channels have ensured MMO EMFF plans remain on track to allow the remainder of the scheme to be accessed in a timely and straightforward fashion.
Michelle Willis (MMO, Director of Finance, EU and Licensing) said:
"This is a very exciting time for the EMFF scheme in England as we make an extra €13 million in European funding available. I really would urge customers to visit our website now or give us a call to learn more about the funding available and submit an application."
Access the European Maritime and Fisheries Fund (EMFF) pages:
Published 20 May 2016