News story
Plans to encourage the recovery of migrant NHS healthcare costs
The Department of Health has announced plans to help the NHS to recover more of the costs of migrant and visitor healthcare.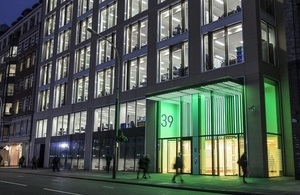 Some patients from outside Europe using the NHS will be charged 150% of the cost of treatment under new incentives for the NHS to recover costs from visitors and migrants using the NHS.
Visitors and migrants can currently get free NHS care immediately or soon after arrival in the UK, leaving the NHS open to abuse.
But now government is asking the NHS to clamp down by identifying these patients more effectively so costs can be recovered from them.
This will make sure that by the middle of the next parliament, the NHS will recover up to £500 million a year from treating foreign visitors and migrants.
In June, it was revealed that the NHS will receive an extra 25% on the top of the cost of every procedure they perform for an EEA migrant or visitor with a European Health Insurance Card (EHIC).
Now details of the non-EEA incentive further strengthens the programme planned over next 2 financial years.
A non-EEA visitor will be charged for their care plus an extra 50 per cent. This means that for a £100 procedure, they could be billed up to £150.
For those who are temporary migrants from outside the EEA and are here for longer than six months, a new health surcharge will be applied when they submit an application for leave to enter or remain in the UK. This surcharge could generate up to £200 million per annum in the future.
Health Secretary Jeremy Hunt said:
We have no problem with international visitors using the NHS as long as they pay for it - just as British families do through their taxes. These plans will help recoup up to £500 million a year, making sure the NHS is better resourced and more sustainable at a time when doctors and nurses on the frontline are working very hard.
Financial sanctions will also be put in place for trusts who fail to identify and bill chargeable patients.
Steps are being taken to help the NHS charge more effectively and consistently. A clear timetable has been issued and a new National Intensive Support Team will be on hand to assist.
A clearer registration process and IT system will help lessen the burden on busy staff. In summer, trials will start in some A&E departments to explore how details can be taken from patients with an EHIC when they register for care.
Options for recovering the costs of primary care services are also being explored. Eligibility to free NHS prescriptions, optical vouchers and subsidised NHS dental treatment will also be tightened.
The EEA incentive scheme will be introduced in autumn 2014. The non- EEA incentives will begin in spring 2015.
Published 14 July 2014