Plans to change gambling operator fees
Consultation to reduce overall fee burden on the gambling industry.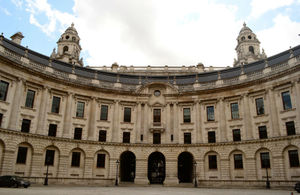 Proposals to amend the fees paid by gambling operators to the Gambling Commission were set out today in a public consultation by John Penrose, the Minister responsible for gambling policy.
The new plans propose a reduction in annual fees for most non-remote operators, unchanged fees for around half of all operators, and an increase for a few larger operators.
Those who pay fees include casino operators, those who run bingo halls, adult gaming centres and bookmakers.
Overall reduction
"These proposals will actually deliver a net overall reduction in the fee burden on the industry, whilst allowing the Gambling Commission to recover its costs," said Mr Penrose.
"Under the plans a few larger organisations will pay more to make sure small firms aren't expected to subsidise bigger operators. Not increasing the fees for the largest operators would risk undermining the important work of the Gambling Commission in maintaining sports betting integrity and tackling problem gambling."
Further information
Article photo (this page) by username on Flickr. Some rights reserved.
Wide and thumbnail image (homepage) by Robert Banh on Flickr. Some rights reserved.
Published 23 September 2011