News story
Plans set out to prepare NHS for winter
Plans have been set out to help people keep well this winter and help the NHS prepare for winter and meet the increase in winter-related health…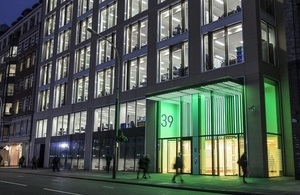 Plans have been set out to help people keep well this winter and help the NHS prepare for winter and meet the increase in winter-related health problems always seen at this time of year.
The Department of Health's measures include a flu vaccination advertising campaign to encourage people in at-risk groups to get vaccinated.
The campaign, which launches on Monday 5 November, is being carried out to:
improve on last year's vaccination rates - current rates for some at-risk groups are behind where they were at the same point last year
guard against any possible false sense of security following a mild winter last year
build on local campaigns.
Around 4,700 people die every year after getting flu. People in at-risk groups are 11 times more likely to die than someone who is not in an at-risk group.
In addition, the Cold Weather Plan, jointly run with the Met Office and Health Protection Agency, advises people on how to stay healthy and supports local communities and professionals to better prepare for and respond to severe cold weather events.
And a £20 million fund, distributed among local authorities, will help vulnerable people in their areas stay warm and well this winter.
David Salisbury, Director of Immunistation, said:
"You are 11 times more likely to die from flu if you are pregnant or have a serious health condition and each year thousands of people die after catching flu. That's why we are reminding people who are particularly vulnerable to the consequences of flu to get the vaccine."
Public Health Minister Anna Soubry said:
"We have taken the decision this year to run a flu campaign because too many people in at risk groups have not come forward for the jab yet, although local campaigns have been running for the past month. People may be lulled into a false sense of security about the seriousness of flu following a mild winter last year. The national campaign will build on the local 'flu safe' campaigns that have been running.**
**
"Our campaign aims to encourage people who are most at risk from flu, who have put it off or who don't think it is important, to get the vaccine. If pregnant women are vaccinated, they not only protect themselves but also protect their newborn babies from catching flu."
Published 3 November 2012