Plans for releasing publicly-held spectrum
Update published on releasing 500 MHz of public sector spectrum.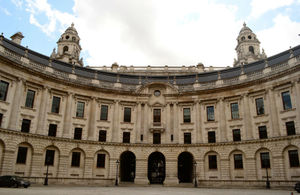 Government has published details of the progress made to free up publicly-held spectrum.
Spectrum is used for wireless communications and is the basis for everything from mobile phones to radar, from satellite television broadcasts to global positioning systems. It is a valuable but scarce resource and the public sector currently holds around half of the most useful spectrum. 
The December update follows the publication in March of our action plan, Enabling UK Growth - Releasing public spectrum. The plan set out how the Government would meet its target of releasing 500 MHz of public sector spectrum by 2020.
Government departments have been working to identify bands for release and today's document sets out a shortlist of those bands.
Summary of responses
"We are making real progress on opening up this spectrum to the businesses that can use it to drive growth," said Communications Minister Ed Vaizey. "It is essential this valuable resource is used efficiently and that means releasing spectrum the public sector does not need."
Industry was asked for their views on the Government's plans and the update document includes a summary of responses, which have been fed into our plans.
Commenting on today's publication, Commercial Secretary to the Treasury, Lord Sassoon said: "Spectrum is an important driver of economic growth and innovation and has enormous value to society. Today's update on progress sends a clear signal of the Government's determination to realise the full potential of spectrum to support economic growth."
Further information
Published 9 December 2011