Press release
Plans announced for accelerated rollout of Universal Credit after success in north west
DWP announce that Universal Credit will be rolled out to all Jobcentres and local authorities across the country from early next year.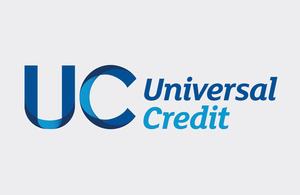 Work and Pensions Secretary, Iain Duncan Smith has today (29 September 2014) announced that Universal Credit will be rolled out to all Jobcentres and local authorities across the country from early next year.
This marks a significant acceleration in one of the government's biggest reforms and is a sign of the success of the policy so far. This expansion will be for new claims from single jobseekers.
Universal Credit brings together 6 benefits and tax credits into 1. The new service is already available in over 50 Jobcentres in England, Wales and Scotland, and will be available in nearly 100 Jobcentres by Christmas.
Work and Pensions Secretary, Iain Duncan Smith said:
Universal Credit is a vision for a new welfare settlement; a welfare state fit for the 21st century; a testament to the hard work of Jobcentres and local authorities that we are now implementing it. It has now rolled out in the north west of England – to couples, shortly to families, to more than 1 in 8 jobcentres by Christmas – safely and securely as I always said.

Today I can announce that we are going to accelerate the delivery of Universal Credit from the new year, bringing forward the national rollout through 2015/16 to every single community across Great Britain. Secure national delivery, yet at the same time, delivering that life change at a local level; strengthening community partnerships, helping vulnerable households. Not just helping the economy but reducing child poverty as well.

It is bringing up to £35 billion in economic benefits to Britain over the next decade, helping people to get into work quicker and stay in it longer, making a lasting difference to people's lives now and for generations to come. Universal Credit is going nationwide. I promise you we are going to finish what we started.
Universal Credit is a key part of our long-term economic plan and is transforming the welfare state in Britain by tackling poverty and welfare dependency. When fully implemented, Universal Credit has the potential to contribute up to £35 billion to the economy over 10 years.
The Universal Credit Test and Learn approach is designed to drive continuous improvement of the service ensuring it is built on experience and evidence. Further Universal Credit Test and Learn initiatives announced today, to support households, are:
the trialling of key aspects of Universal Support – delivered locally in 11 partnership areas across Great Britain to inform future delivery – these include the sharing of data, skills and estate to support more households into work
to ensure the right integrated local foundations are established for expansion, the Department for Work and Pensions will put in place Delivery Partnership Agreements between Jobcentre Plus and local authorities to make available funded support for those who need extra help – through national expansion we will establish these partnerships to help households progress into work as we develop Universal Support – delivered locally building on the Local Support Services Framework
Universal Credit Work Coaches will engage with all households at their work search interviews to assess financial capability – where appropriate this includes making Personal Budgeting Support appointments for advice and identifying if an Alternative Payment Arrangement is necessary for the housing element of Universal Credit
Universal Credit Work Coaches will encourage access to local support services as they reinforce the connection between work readiness and good money management to help households break down barriers and move into work faster so they can earn more
in-work progression pilots will be extended to help households increase their earnings once they have found work – these trials will ensure we develop our approach further based on evidence as we progress Universal Credit labour market transformation
smarter segmentation will be tested to assess the impact and efficiency of early support for those who need extra help
testing of an enhanced digital service for Universal Credit will begin later this year – this will test the full scope of Universal Credit for all claimant types in a limited local area
This plan will ensure Universal Credit is established across Great Britain with new claims to legacy benefits closed from 2016 – with migration to follow thereafter.
Today the Secretary of State also said:
I would like to record here my thanks to Howard Shiplee, who has led the Programme since 2013. Drawing on his significant experience of managing risk in major complex programmes, his initial plan announced in December 2013, is being delivered on time and on budget. The plan announced today on his recommendation, starts national roll out in 2015 as part of a longer term plan which has been assured by the Major Projects Authority and approved by HM Treasury.

Howard has always been clear that, as the Programme moves into national delivery, the Programme must be led by someone with strong operational experience. So I am pleased to announce that, on his recommendation and with the approval of the Major Projects Authority, the new Senior Responsible Officer for Universal Credit will be Neil Couling. Neil currently runs the nation's Jobcentres, and – most recently – implemented the Claimant Commitment in every one. Howard Shiplee will continue to support the Programme in a Non-Executive and advisory role.
More about Universal Credit
Watch a video on Universal Credit
Find out more about Universal Credit
To date 26,000 people have applied for Universal Credit.
The national expansion will start in February 2015.
Universal Support was launched in June 2014 with 11 trials across the country so jobseekers can get extra help to get online and manage their finances.
Jobseekers are already benefitting from other aspects of the cultural transformation of Universal Credit, including:
a new contract between the claimant and the state through the Claimant Commitment, which is now available across the country
26,300 Work Coaches trained to support and motivate claimants
the introduction of modern digital Jobcentres to support enhanced job search activity with national rollout set to reach all Jobcentres this autumn
Contact Press Office
Media enquiries for this press release – 0203 267 5129
Press Office
Caxton House
Tothill Street
London
SW1H 9NA
London Press Office (national media and London area enquiries only – not questions about personal claims) 020 3267 5144
Out-of-hours (journalists only) 076 59 108 883
England and Wales (local media enquiries) 029 20 586 then 097 or 098 or 099
Scotland (local media enquiries) 0131 310 1122
Follow DWP on:
Published 29 September 2014