Planned changes to remote gambling laws
Better protection for British consumers using overseas operators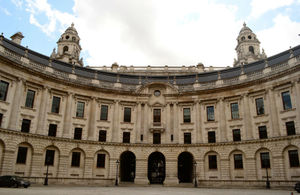 All gambling operators selling into the British market - whether based in the UK or abroad - will have to obtain a licence from the Gambling Commission, under plans announced today by John Penrose, Minister responsible for gambling regulation.
The changes mean that for the first time 'remote gambling' (gambling through remote means, such as the internet, telephone, television or radio) will be regulated at the point of consumption not the point of supply, ensuring British consumers are always protected, no matter which online gambling site they visit.
Level playing field
"All overseas operators will be subject to the same standards and requirements as those based in Britain, as well as being required to inform the Gambling Commission about suspicious betting patterns to help fight illegal activity and corruption in betting," said Mr Penrose.
Currently any gambling operator who wants to offer their services in Britain must be licensed or regulated in either an European Economic Area (EEA) state or one of the states approved by DCMS on the 'White List', the plans announced today will replace this system.
Further information
Published 14 July 2011