Press release
PiP implants– Implications for patients with breast cancer
The Department of Health and the charity Breast Cancer Campaign are working together to make sure that women with breast cancer who have received PiP implants as part of breast reconstruction surgery understand what they can expect from the NHS.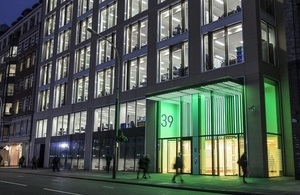 Sir Bruce Keogh, NHS Medical Director at the Department of Health, said:
"Every woman who has had breast cancer and has PiP implants will be able to have them removed and replaced without charge. If you originally received your implants from the NHS, then the NHS will remove and replace them if that is your choice. If you originally received your implants from a private provider, you should in the first instance see if they will remove and replace them free of charge. If not, the NHS will carry out the operation to both remove and replace them_."_
Baroness Delyth Morgan, Chief Executive of Breast Cancer Campaign, commented that
"This commitment to ensuring that all women with breast cancer are able to receive replacement and removal of their PiP implants regardless of where they were originally treated is not only extremely welcome but will also be reassuring for women. The debate surrounding PiP implants should not lose sight of the emotional and physical impact on women with breast cancer of having reconstructive surgery for a second time, particularly under such circumstances."
The Department of Health does not have any evidence to say that these implants cause more harm than any other type of implant, but are keeping this under close review.
The current advice from the Department of Health is that if you have received PiP implants or are unsure as to whether you've had PiP implants you should speak to your cancer specialist, your GP, or (for patients of private providers) the cosmetic surgeon who originally treated you and they will examine you. If you have any symptoms such as swelling or lumps, you will be referred urgently to a breast service. If you don't have any symptoms you can discuss your options with a specialist. This could include having a scan, having the implants removed and replaced or you might simply want to seek reassurance from the specialist. If you decide not to have your PiP implants removed you will be called back for an annual review.
Published 19 March 2012