Press release
PiP implant ad campaign to advise worried women
Adverts will appear in national newspapers this weekend to advise women what to do if they have PiP breast implants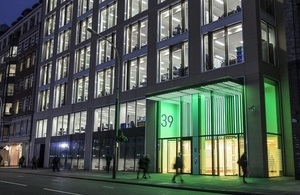 Adverts will appear in national newspapers this weekend to advise women what to do if they have PiP breast implants. Adverts will then run on websites read by the target audience.
The advert will also be available for GPs and the NHS to put up in surgeries and hospitals.
The advert sets out the latest advice from the NHS and plastic surgery experts that women with PiP breast implants do not need to have them removed unless they have symptoms such as pain and tenderness.
It makes clear that there is no link to cancer and there is no clear evidence of an increased risk of harm compared to other brands of breast implants.
The Government is advising women to take three steps to reassure themselves. The steps are to:
Find out if they have PiP implants by checking their medical notes. This information can be accessed for free from clinics or through GPs. Women who had PiP implants on the NHS will receive a letter in the next few weeks
Speak to their GP or surgeon. Women who had PiP implants on the NHS should speak to their specialist or GP and women who had them done privately should speak to their clinic
**Agree what's best for you. **Women should get advice on whether or not they need a scan then discuss appropriate action with their doctor
For those who decide with their doctor that they want their implants replaced, the NHS will do it for free if the original operation was done on the NHS. However, if the original operation was performed in a private clinic the patient will need to speak to their clinic to see if they will replace them for free.
If a private clinic no longer exists or refuses to remove the PiP implants, the Government is advising women to speak to their GP. The NHS will remove the implants if the doctor agrees, but the NHS will not replace implants unless it is clinically necessary.
For further information, people are advised to visit www.nhs.uk/implants
Health Secretary Andrew Lansley said:
"My aim throughout this situation has been to protect the health of women with PiP implants.
"The refusal of some clinics to help their patients has left some of those women worried and confused. That's why we are running this ad campaign, to give women clear, definitive advice about what course of action they should take. I hope it helps women decide what is best for them.
"We have made it very clear to private companies what we expect of them - to provide their patients with the aftercare that they need and deserve. I do not think it is fair to the taxpayer or other NHS patients for the NHS to foot the bill. We will pursue private clinics with all means at our disposal to avoid this."
The Chief Medical Officer, Professor Dame Sally Davies, said:
"The Government has taken advice from leading surgeons and plastic surgery experts and has issued clear recommendations.
"Women who are worried should speak to their GP, specialist or clinician. They should get advice on whether or not they need a scan and then discuss with their doctor whether removal is clinically necessary.
"It's essential this advice reaches women with PiP implants."
Professor Sir Bruce Keogh, the NHS Medical Director, and leader of the expert group on PiP implants said:
"At present there is insufficient evidence to recommend routine removal of these implants.
"But I know women will be worried. That's why the expert group supports the NHS offer and believes the private industry should do the same."
Notes to Editors
For media enquiries call the Department of Health Newsdesk on 020 7210 5221.
Published 13 January 2012