News story
PIP Breast Implants: Interim Report of the Expert Group
Interim report of the expert group brought together in relation to breast implants from the French company Poly Implant Prostheses (PIP).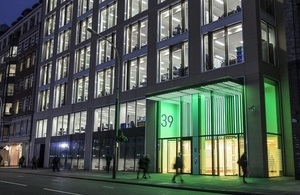 The overriding concern of the group is the safety and compassionate treatment of women with PIP breast implants.
The PIP Breast Implants interim report:
reviews the available data on the health risks from PIP implants
concludes that there is no clear evidence at present that patients with a PIP implant are at greater risk of harm than those with other implants, and we therefore agree with the MHRA advice that there is no specific safety concern identified which requires a recommendation of routine removal of PIP implants
recognises the anxiety of many women who received PIP implants in good faith on the assumption that they were manufactured in accordance with EC standards
commends and endorses the decision of DH ministers that, where women have received a PIP implant as part of NHS treatment, they will be contacted to inform them that they have a PIP implant and to provide relevant information and advice; and will be offered further procedures subject to clinical need and taking full account of the wishes and concerns of the patient
expects private sector providers to take similar action
the available evidence is subject to considerable uncertainty and therefore we recommend the collection of additional information which will enable the group reach a more informed view.
Published 6 January 2012