Philanthropist gives £8.2m to cultural organisations
Ministers welcome announcement from Clore Duffield Foundation.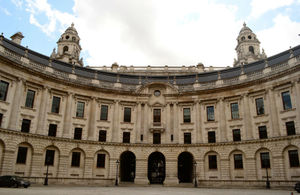 More than £8 million of grants will be given to cultural organisations across England to open up new creative learning spaces for children and young people.
Dame Vivien Duffield, chairman of the Clore Duffield Foundation, announced that the donations - which range from £125,000 to £2.5 million - would be given to museums, theatres, galleries and even a royal palace.
The 11 organisatons receiving grants are:
"Stunningly generous"
Culture Secretary Jeremy Hunt, who launched an action plan to boost philanthropy in December, hailed the funding package as "stunningly generous".
"The focus on young people and learning and an emphasis on excellence in architecture and design is a thoughtful and enriching gift to present and future generations," Mr Hunt added. "Dame Vivien remains a role model for philanthropists and I and many others are extremely grateful. It is particularly worth noting that seven of these eleven grants are for institutions outside London, showing that philanthropy is making a difference to arts and culture across the UK and well beyond the main London institutions."
Culture Secretary Ed Vaizey said: "This is a fantastically generous gesture from one of the country's foremost art philanthropists, who has given so generously to the arts for so many years."
The foundation has a long track record of funding Clore learning spaces within museums, galleries and heritage sites. The new donations bring the total amount spent on them since 2000 to £23,631,763.
Dame Vivien said: "I believe passionately that children and young people deserve the very best opportunities to benefit from the transforming power of our world class cultural organisations. I am delighted that we have been able to support such outstanding projects."
Further information
Published 25 March 2011