Press release
PHE wins British Medical Association book award
BMA Book Awards 2013 gave 'Highly Commended' to 'Communicable Disease Control and Health Protection Handbook 3rd edition'.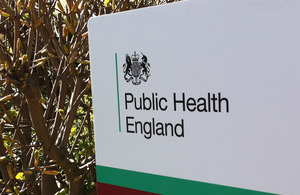 Experts at Public Health England (PHE) have won a 'Highly Commended' award from the British Medical Association Book Awards 2013 for the publication 'Communicable Disease Control and Health Protection Handbook 3rd edition' published by Wiley.
The annual award is given to recognise outstanding contributions to medical literature.
The book was co-authored by:
Professor Jeremy Hawker, Consultant Epidemiologist, Public Health England
Norman Begg, Chief Medical Officer, GlaxoSmithKline Biologicals
Iain Blair, Associate Professor, Department of Community Medicine, Faculty of Medicine and Health Sciences, United Arab Emirates University
Ralf Reintjes, Professor of Epidemiology and Public Health Surveillance, Hamburg
Julius Weinberg, Vice Chancellor, Kingston University, London
Professor Karl Ekdahl, Head of Public Health Capacity and Communication Unit, European Centre for Disease Prevention and Control, Stockholm
The book is aimed at those who work in health protection, including those specialising in public health, epidemiologists, infection control nurses, microbiologists and trainees in the field.
Updated to reflect recent changes in epidemiology; new methods of controlling outbreaks and reporting, this book brings together easy-to-use practical information and international best practice in the fields of communicable disease control and health protection.
The key features of over ninety infectious diseases are described together with advice on managing outbreaks and infection prevention and control. Other issues of health protection such as provision of immunisation services, managing radiation and chemical incidents are included along with details of key contacts in the UK and Europe and where to find information on current outbreaks and threats..
Professor Jeremy Hawker, Consultant epidemiologist in PHE's Field Epidemiology Service, said:
Both myself and my fellow co-authors are delighted to receive this award for our book. We have all worked very hard to ensure that it reflects the most current techniques in health protection as well as international best practice. When managing any outbreak you need to take practical steps to stop the spread of disease and also to manage patients. This is the first book aimed specifically at practitioners in the UK and Europe and we hope that it would be of help to anyone working in this field.
Ends
Notes to editors
Communicable Disease Control and Health Protection Handbook 3rd edition. Jeremy Hawker, Norman Begg, Iain Blair, Ralf Reintjes, Julius Weinberg and Karl Ekdahl published by Wiley, 2012 (ISBN 9781444335675)
Public Health England's mission is to protect and improve the nation's health and to address inequalities through working with national and local government, the NHS, industry and the voluntary and community sector. PHE is an operationally autonomous executive agency of the Department of Health. www.gov.uk/phe Follow us on Twitter @PHE_uk
Infections press office
PHE press office, infections
61 Colindale Avenue
London
NW9 5EQ
Published 27 September 2013