Press release
PHE to unveil latest plans for £400 million science hub at Harlow
PHE will be holding a second 3-day public exhibition to unveil the latest plans to create a public health science hub at Harlow in Essex.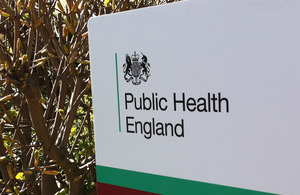 The first exhibition in May revealed outline plans for the £400 million project which will see the redevelopment of the vacant GSK site at the New Frontiers Science Park to create a centre of excellence for research, health improvement and protection.
Since then, an extensive programme of engagement events has been held, capturing comments and feedback from across the local community. Every one of those has been reviewed and taken into consideration, wherever possible, as the plans and designs have been developed.
The results will be presented at the second public exhibition which is being held at Science Alive at Harlow Leisurezone on:
Thursday 6 October from 3pm to 8pm
Friday 7 October from 3pm to 8pm
Saturday 8 October from 10am to 2pm
In addition to the updated designs, the exhibition will include details about employment opportunities and the development of an apprenticeships scheme at the state-of-the-art science research facilities which will bring world renowned scientists together in a single integrated campus.
Public Health England (PHE) Chief Executive Duncan Selbie said:
We have carried out a comprehensive programme of engagement events to ensure we reach all corners of the Harlow community. It is important for people to give us their thoughts and ideas so we can understand how they feel towards the Science Hub.

The plans have changed from the first exhibition based a great deal on the feedback we have received. We'd encourage as many people as possible to attend the event in October to help us take it to the next stage.
Those attending will have the opportunity to talk to the PHE team working on the science hub programme as well as the PHE Human Resources team who will be on hand to answer questions relating to employment, training and apprenticeships. A feedback form will be available at both the event and online at www.gov.uk/phe/harlow which will also provide regular updates.
Background
Public Health England exists to protect and improve the nation's health and wellbeing, and reduce health inequalities. It does this through world-class science, knowledge and intelligence, advocacy, partnerships and the delivery of specialist public health services. PHE is an operationally autonomous executive agency of the Department of Health. Follow us on Twitter: @PHE_uk and Facebook: www.facebook.com/PublicHealthEngland.
PHE submitted an Outline Business Case to Government in July 2014. An interim decision was taken in September 2015 to move the majority of PHE functions from Porton to Harlow. In November, the government supported a further proposal to move PHE science facilities at Colindale to Harlow to create a single integrated campus.
PHE is now working to take the proposal to full planning with an outline planning application expected to be submitted in May 2017.
It is hoped the science hub will be fully operational by 2024 with building construction work expected to start in 2019.
Published 28 September 2016