News story
PHE response to the British Journal of Sports Medicine on Eatwell Guide
The Eatwell Guide and the underlying dietary advice is informed purely by scientific evidence, not outside influence.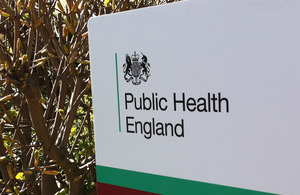 In response to the editorial in the British Journal of Sports Medicine on the Eatwell Guide, PHE wishes to clarify the following points.
UK dietary recommendations are based on scientific evidence reviews by independent experts. The reports are subject to public consultation and go through robust quality assurance processes and ensure there is no bias. The recent Scientific Advisory Committee on Nutrition's (SACN) carbohydrates and health report included over 600 peer reviewed scientific papers.
The external reference group established by PHE in 2014 to consider potential methods to refresh the eatwell plate included a wide range of stakeholders such as health experts in the voluntary sector, academia and industry. The full details of reference group meetings are publicly available.
Dr Alison Tedstone, chief nutritionist at Public Health England, said:
Official dietary recommendations are based on reviews of all available evidence, including randomised control trials. The Eatwell Guide is a tool, underpinned by this advice, to help people understand what a healthy balanced diet might look like.

PHE commissioned the University of Oxford, who used the official dietary recommendations and high-quality nutrition data, to develop the Eatwell Guide.
Prior to this, PHE established a reference group with the limited remit to gather views on potential methods but it had no influence on the final product.

PHE engage with a broad range of stakeholders when we make changes to advice, and this includes representatives of the food and drink industry. As the organisation that advises the government on dietary guidelines, it would be irresponsible for us to not engage with those who produce and market the food we all eat.
PHE will publish a report on the development the Eatwell Guide and the University of Oxford's work is being submitted to a peer reviewed journal for publication.
Published 13 June 2016