News story
PHE publish the NHS Atlas of Variation in Diagnostic Services
Significant differences in how health conditions are identified and monitored were published today in the first NHS Atlas of Variation in Diagnostic Services.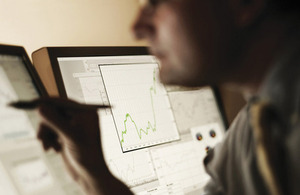 Featuring 69 different maps of England, the NHS Atlas of Diagnostics identifies local variations for a wide range of diagnostic services covering imaging, endoscopy, physiological diagnostics, pathology, and genetics. This shows that patients in certain areas are hundreds of times less likely to be offered some tests than in other parts of the country.
Examples highlighted by this Atlas include:
big variations in the speed of response to stroke, with significant numbers of patients waiting 24 hours for a brain scan
delays in CT scans for some trauma patients
very large local variations in many specialised tests, including those for sleep disorders, thyroid, rheumatoid arthritis, allergies and vitamin D
The maps provide information down to the level of local primary care trusts. In some cases, there are also maps for the first time for the new Clinical Commissioning Groups.
The Atlas is published by Public Health England (PHE), working with NHS Right Care, other organisations and a wide range of expert clinicians.
Professor John Newton, Chief Knowledge Officer at PHE, said:
The careful analysis in this report provides new insight into the patterns of use of diagnostic tests across the country. These data have been available for some time but the levels of variation revealed may still come as a surprise to many people working in the NHS. It is essential that this variation is understood and addressed if patients are to get the maximum benefit from these hugely valuable technologies.
The NHS Atlas of Variation in Diagnostic Services and previous atlases focussing on other areas of healthcare are available on the RightCare website.
Published 27 November 2013