Press release
PHE launches local authority liver disease profiles
The profiles show geographical variation in a preventable killer of working age adults.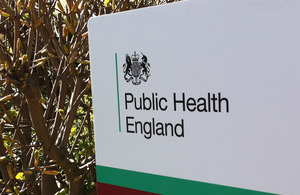 Public Health England has today (20 October 2014) launched the Liver Disease Profiles which reveal significant variation in mortality across the country.
Liver disease is the only major cause of mortality and morbidity which is on the increase in England whilst it is decreasing in the rest of Europe.
Some populations are more affected by liver disease than others. For example, the male mortality rate is 4 times higher in some local authorities compared to others. Similarly, there are large variations in hospital admissions from liver disease. Over 90% of liver disease is due to 3 main preventable and treatable risk factors: alcohol, hepatitis B and C, and obesity.
Liver disease is one of the leading causes of premature mortality in England: 1 in 10 people who die in their 40s die of liver disease. In addition, new research shows that in some areas, the numbers of years of life lost in people aged under 75 from liver disease is almost 3 times the number of years of life lost from both breast cancer and from stroke.
Professor Julia Verne, Lead for Liver Disease at Public Health England, said,
Liver disease is a public health priority because young lives are being needlessly lost. All the preventable causes are on the rise, but alcohol accounts for 37% of liver disease deaths. We must do more to raise awareness, nationally and locally, and this is why it is so important for the public and health professionals to understand their local picture.
Andrew Langford, Chief Executive of The British Liver Trust, said,
The British Liver Trust is delighted with the level of detail provided within these profiles: they provide invaluable evidence as to how local authorities, CCGs, public health professionals and the NHS can improve upon and increase prevention, early diagnosis and more timely care and treatment.

These profiles, which were urgently needed, will begin to address the devastating rise of poor liver health throughout the country and reduce unnecessary deaths of increasingly younger people from liver disease.
Ends
Notes to Editors
The Liver Disease Profiles provide an invaluable resource relating to one of the main causes of premature mortality nationally; a disease whose mortality rates are increasing in England, while decreasing in most EU countries. The local authority profiles will support the development of Joint Strategic Needs Assessments and work of Health and Wellbeing Boards presenting local key statistics and highlighting questions to ask locally about current action to prevent liver disease. The profiles contain rates of hospital admissions and mortality rates from these risk factors showing each local authority's position compared to the England average.

'Years of Life Lost' is a measure of premature mortality. It estimates the average years a person would have lived if they had not died prematurely, before the age of 75 years. Years of life lost (YLL) take into account the age at which deaths occur, giving greater weight to deaths at a younger age and lower weight to deaths at older age.

Further information on liver disease can be found in a recent blog post by Professor Julia Verne.

The local authority Liver Disease Profiles will be available on the Public Health England Fingertips website on Monday 20 October.

Public Health England exists to protect and improve the nation's health and wellbeing, and reduce health inequalities. It does this through advocacy, partnerships, world-class science, knowledge and intelligence, and the delivery of specialist public health services. PHE is an operationally autonomous executive agency of the Department of Health.
Twitter: @PHE_uk
www.facebook.com/PublicHealthEngland
Public Health England press office
Published 20 October 2014