News story
PHE knowledge strategy published
New knowledge strategy strengthens PHE's ability to support public health decision-making with the best available knowledge.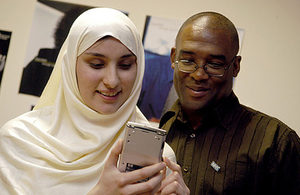 Public Health England's (PHE) Knowledge Strategy, published today (17 June 2014), provides a framework within which knowledge from data, research and experience can be used to best inform public health decision-making.
The strategy addresses the entire knowledge lifecycle from understanding the requirements of those who are using public health knowledge through to what technologies PHE will use to disseminate it. It concentrates on openness, transparency and partnership working to deliver the best available knowledge to the right people at the right time.
Professor John Newton, Chief Knowledge Officer at PHE, said:
I have been extremely proud to lead the work on this strategy, which describes PHE's vision for public health knowledge and the approach we are taking to realise it. As an evidence-driven organisation, we need to make better use of the knowledge we already have but also strive to generate new knowledge where it would really make a difference. This strategy makes the case for a renewed effort to provide the public health knowledge and information needed to drive public health practice at the national and local level, and help achieve and measure improvements in the public's health.
Published 17 June 2014