News story
PHE annual conference 2014
Public Health England's (PHE) annual conference runs from 16 to 17 September 2014 at the University of Warwick.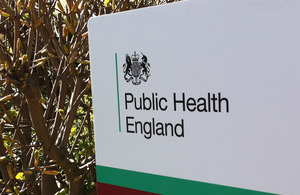 Public Health England hosts its second annual conference today, bringing together around 1400 participants from numerous organisations to meet, exchange ideas and learn from each other.
The conference will be an important showcase for the latest advances, knowledge and best practice in public health, with evidence into practice at the core of the programme.
Key note speakers include:
Jane Ellison MP, Minister for Public Health
Duncan Selbie, Chief Executive, PHE
Simon Stevens, Chief Executive, NHS England
Cllr. Jonathan McShane, Cabinet Member for Health, Social Care and Culture, London Borough of Hackney and Chair, Public Health System Group
Multiple sessions will run as part of the five track programme over the two days to allow participants to create their own schedule and maximise their time at the conference. The sessions cover:
health across the lifecourse
best science, best practice, best impact
urgent emerging and future issues
healthy places; healthcare public health
health in a global setting; public health local leadership and worksforce
Duncan Selbie, Chief Executive of PHE, said:
This conference is about connecting all aspects of public health so that scientific advances, diagnostic techniques, knowledge from the field and online tools are available to those working to improve health and wellbeing. For those attending, it's an enriching two days to talk about what we have been doing, share what we have learned, and discuss some of the challenges we face.
The conference is fully booked but links will be available to some of the presentations and videos after the event.
Follow #PHE2014 for conference Twitter updates.
Published 16 September 2014
Last updated 16 September 2014
+ show all updates
Edit to correct Cllr J McShane's title.
First published.