News story
Performance frameworks annexes for acute and mental health trusts updated
Minor updates to the scoring annexes for the performance frameworks for acute and mental health trusts are available.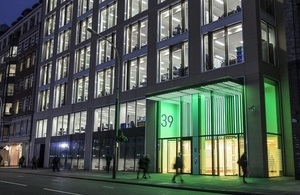 The amended documents are part of the NHS performance framework: implementation guidance - 2011/11. The changes are to datasets and indicators detailing scoring for the rest of 2011/12.
The changes to the acute trusts annex is a small update to the numerator and denominator of the Delayed Transfers of Care Indicator (DToC). There is an update to the DToC data source, as well as an update to the stroke indicator data source. In both instances, they reflect the framework moving to more up to date relevant datasets.
The changes to the mental health trusts annex include the same update to the DToC indicator, and an added footnote to explain that due to no data being available, there will not be scoring for indicator six - the physical assault indicator.
The implementation guidance is to support the application of the NHS Performance Framework. It is to inform strategic health authorities, as regional system managers, primary care trusts,  as the local commissioners of NHS services, of when they should intervene to address poor performance. The framework informs NHS organisations of the criteria against which their performance will be assessed.
Published 23 March 2012