Performance and capability review of the Care Quality Commission
Today the Department has published the report of its Performance and Capability Review of the Care Quality Commission (CQC).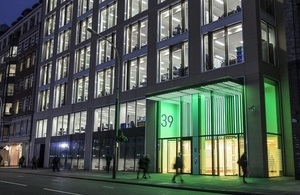 The review is intended to provide robust assurance to the public, the Department and Parliament that CQC is improving its performance and that action will be taken to build and sustain its capability for the future.
The review ran from October 2011 to February 2012, and was led by a panel of senior departmental officials and external reviewers, chaired by the Permanent Secretary. The review gathered evidence from a range of external stakeholders and CQC staff. It also considered findings of the recent reports from the Health Select Committee and the National Audit Office.
The review sets out recommendations to challenge CQC and support its continuing improvement by providing clearer strategic direction, strengthening the CQC board and developing and delivering the regulatory model. These recommendations will be important to ensure that CQC builds and sustains its capability for the future. The review also recognises that the Department has more to do as a sponsor and work is underway to strengthen accountability arrangements across all the Department's arms length bodies.
Download the Performance and Capability Review of the Care Quality Commission.
The Permanent Secretary of the Department, Una O'Brien, has written to CQC setting out the key recommendations for CQC to address. The CQC has responded in a letter from its Chair, Jo Williams, giving a broad welcome to the Review and outlining some of the actions CQC will take to address the findings of the report.
You can read the letters for further details.
Published 23 February 2012