News story
PCTs to be added to the EPS authorisation directions from 1 February 2013
The national electronic prescriptions service (EPS) directions evaluation panel has approved a further 21 primary care trusts (PCTs) to be added…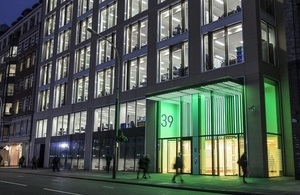 The national electronic prescriptions service (EPS) directions evaluation panel has approved a further 21 primary care trusts (PCTs) to be added to the EPS authorisation directions.  The next stage will involve the PCTs being listed here as the beginning of the 3 month notice period. This will bring the total number of authorised PCTs to 137 from 1 February 2013.
Release two of the electronic prescription service (EPS R2) allows the electronic transfer of prescriptions between prescribers and dispensers. Dispensing contractors can deploy EPS R2 whenever they want.  Prescribers however cannot use electronic signatures needed for EPS R2 until their PCT is included in the EPS directions.
To ensure that there is a level playing field and all dispensing contractors have an opportunity to respond to their local prescribers' change in status, there must be a 3 month notice period between any announcement that a PCT will be added to the directions' schedule and the updated directions being issued.  This will allow dispensing contractors an opportunity to prepare to receive electronic prescriptions.
The list of the 21 PCTs to be added to the directions are:
Bassetlaw PCT
Bath and North East Somerset PCT
Bedfordshire PCT
Buckinghamshire PCT
Cornwall and Isles of Scilly PCT
Coventry Teaching PCT
Derby City PCT
Derbyshire County PCT
Ealing PCT
Hounslow PCT
Luton PCT
NHS Barnsley PCT
NHS Dudley PCT
NHS Milton Keynes PCT
NHS North Yorkshire & York PCT
NHS Portsmouth PCT
NHS Sefton PCT
NHS Warwickshire PCT
NHS Wirral PCT
Peterborough PCT
Sandwell PCT
Read the list of PCTs to be added to the directions on 1 December 2012 on the Department of Health website.
Published 1 November 2012