Payment for GP practices in recognition of underspend in 2010-11
Following negotiations between the GPs' Committee of the British Medical Association and NHS Employers, ministers have signed off a new method…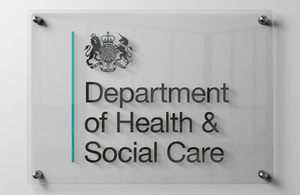 Following negotiations between the GPs' Committee of the British Medical Association and NHS Employers, ministers have signed off a new method for calculating dispensing fees.
As part of the negotiated settlement, ministers have also agreed that a one-off payment of £10 million should be made across GP practices in England. This payment, funded by the Department of Health, is in recognition of the dispensing and personally administered fees underspend in 2010-11.
Richard Armstrong, Head of Primary Medical Care Commissioning Development Directorate, has written to PCT Directors of Finance, with details of the agreement and actions for PCTs.
Read the letter Fees paid under parts 2 & 3 of Annex G of the GMS Statement of Financial Entitlement: adjustments to compensate PCTs in 2012-13
Published 23 April 2012