Government response
Pay deal for NHS staff agreed with unions
A pay deal which will reward more than a million NHS staff with a 1% pay rise has been agreed for 2015 to 2016.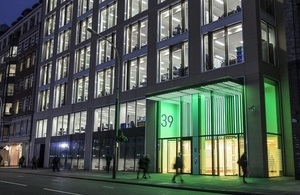 The deal, which was signed off by the NHS Staff Council yesterday, will benefit the lowest paid the most and result in a 5.6% pay increase – another £800 in pay packets.
A DH spokesperson said:
We are pleased unions have accepted this deal which will give more than a million NHS staff a pay rise without risking frontline jobs and without costing the taxpayer more money.

We always wanted to secure a better deal for the lowest paid and this agreement will do exactly that.
Published 10 March 2015