News story
Pay awards for senior public sector workers set out by government
Public sector pay awards for 2016-17 are announced by the Chief Secretary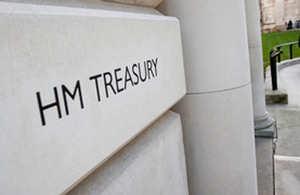 The government has today (21 April 2016) set out the pay awards for senior public sector workers in line with the policy of an average 1% pay rise in 2016-17.
The Senior Salaries Review Body and Armed Forces Pay Review Body for medical and dental officers were asked by the government to examine how an increase to base pay could be applied in line with the government's policy of an average of 1% across the workforces.
The government has accepted in full the recommendations for the following workforces who will receive an average of a 1% pay increase:
Judiciary
Senior military
Medical and dental officers in the armed forces
Chief Secretary to the Treasury, Greg Hands, said:
Pay restraint continues to be a key part of our plan to finish fixing the public finances. Senior public sector workers, like everyone else, will have to continue playing their part, to ensure we deliver security for working people across the country.

The independent OBR estimates that 200,000 public sector jobs have been protected thanks to our average 1% pay policy so we can continue to deliver crucial public services.

The independent pay review bodies have worked hard to bring forward a balanced and affordable set of recommendations that delivers on our commitments to increase pay by an average of 1% across the workforces.

The government is grateful for their work and I am pleased that we are able to accept their main recommendations.
The government has accepted the majority of the Senior Salary Review Body recommendations for senior civil service pay, except where they would limit departments' freedom over how to distribute the pay award. The average pay rise will still be 1%.
Pay for very senior managers at the Department of Health's arm's length bodies will be determined by the new pay framework. The average pay rise will still be within 1%.
Published 21 April 2016