Patients and staff asked to name their NHS heroes
A new recognition scheme for all NHS staff has been launched as ministers mark the 64th anniversary of the NHS.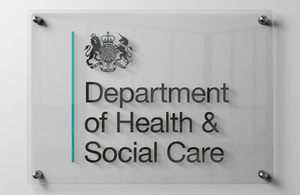 Both patients and staff are being asked to nominate their NHS hero. Health Secretary Andrew Lansley said he hopes patients and their families will take full advantage of the chance to recognise and thank NHS staff.
Mr Lansley said:
'Staff across the NHS in England carry out fantastic work every day - going the extra mile to make a real difference to people's lives. The NHS Heroes scheme is a chance for everyone to formally recognise these staff and thank them for their hard work, passion and dedication.

'As the NHS marks its 64th birthday today, I urge everyone to celebrate your NHS Heroes by nominating staff from your local hospital, surgery and community.'
Health ministers are today visiting NHS facilities across England to celebrate the health service's birthday.
NHS Chief Executive Sir David Nicholson said:
'NHS Heroes is a celebration of the very best in the NHS. Whether they are working behind the scenes or on the front line, it is the job of every NHS staff member to save lives and care for people through their most difficult times.

'We know that NHS patients and their families remember, often for the rest of their lives, the little kindnesses and extra effort of the people who cared for them when they were ill.

'In turn, those people delivering front-line care are supported by an army of behind-the-scenes workers whose own dedication and commitment keeps the NHS running smoothly. So I hope that NHS staff also get involved, and nominate those people who support them at work to give world-class NHS care.'
To nominate an NHS hero, fill in a simple online form at www.nhsheroes.com
From now until mid-September, anyone working for the NHS who is nominated by members of the public, patients or colleagues as going the extra mile in their work will receive a recognition certificate.
Published 5 July 2012