Patient choice scheme guidance for all PCTs published
The patient choice scheme document publishes guidance to all primary care trusts (PCTs) on the broader aspects of the policy on widening patient choice of GP practices.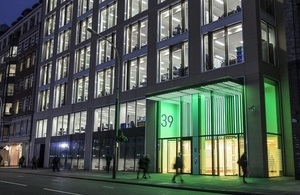 It sets out the new provisions in legislation relating to practice boundaries and the revised list closure procedure.
The Patient choice scheme guidance reiterates the aspects of the patient choice pilot scheme which apply to all PCTs, as well as the aspects of the patient choice scheme which could affect PCTs in those areas not participating in the piloting arrangements.
PCTs and practices may it helpful to be able to access the following individual documents, which appeared in the annexes to the patient choice scheme guidance:
local enhanced service specification
form for PCTs to notify out of area patients of arrangements for accessing primary medical care services at home
day patient application form
patient leaflet
text for a letter from GP practices to a patient saying that it is no longer appropriate for them to be registered as an "out of the area patient"
Read the guidance on the scheme for GPs and PCTs published 4 April 2012
Published 26 April 2012