Pathology Quality Assurance review launched
A review of quality assurance arrangements for NHS pathology services was announced today by NHS Medical Director Professor Sir Bruce Keogh.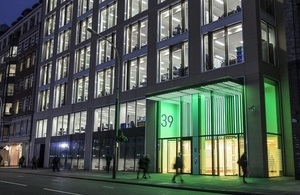 The review will be led by National Clinical Director for Pathology Dr Ian Barnes and will scrutinise NHS arrangements for the oversight and safeguards of laboratory testing. Pathology tests are often needed to diagnose and establish the best way to treat chronic or life threatening conditions and to monitor patients' progress whilst they receive treatment.
The review will bring together experts in the field to explore how Quality Assurance systems can be strengthened and how organisations can be more confident about the monitoring of the quality of care they offer the public. The Review will make recommendations for the NHS Commissioning Board to consider.
Professor Sir Bruce Keogh said:
Every patient should receive the best care possible. The NHS has a strong reputation for providing high-grade laboratory tests. With advances in technology and practice, I want to ensure that quality remains at the forefront.
Around two million pathology tests are carried out by the NHS every day, and serious incidents are rare. However, concerns were raised at Sherwood Forest NHS Foundation Trust in October about pathology testing of breast cancers, used to choose the best treatment for each patient, where the care of a small number of women was disadvantaged.
In light of this, the Review will work to find out what more can be done to strengthen processes that exist to detect, correct and prevent problems like these in the future.
Dr Ian Barnes said:
This is important work which will help to assure the processes that govern laboratory testing are as strong as they can be. TheUKhas an enviable reputation for its pathology services and I look forward to making recommendations as to how the NHS can maintain and better this." 
The review will begin in January and a final report is expected by the end of 2013.
Notes to editors
For further information, contact the department of health press office on 020 7210 5281
The review is of quality assurance of pathology services, not provision of pathology services
Published 18 December 2012