Introducing HM Passport Office
The agency for renewing passports is changing its name to reflect its changing role and official status.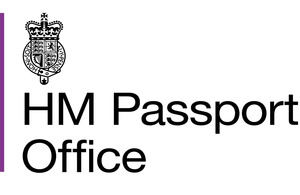 A new name has been given to the agency which produces all UK passports – HM Passport Office.
Formerly the Identity and Passport Service, the new HM Passport Office is designed to make the service more easily recognisable to British citizens at home and abroad.
Departure from Identity cards
The inclusion of 'Her Majesty's' in the title recognises that passports are the property of the Crown, bear the Royal Coat of Arms and are issued under the Royal Prerogative.
It also marks a watershed moment in the agency's departure from its association with the National Identity Service and ID cards.
Gold plated passport service
Immigration Minister Mark Harper said:
This is a golden opportunity for the organisation formally to recognise in its title the integral role of the Crown which gives permission to issue passports under the royal prerogative.

On coming to power, this government consigned identity cards and the intrusive National Identity Service to history.

The new name of 'HM Passport Office' reflects the fact that the organisation is no longer responsible for government policy on identity but continues to provide a gold plated passport service to British nationals in the UK and abroad.
Only official passport issuer
Paul Pugh, Interim Chief Executive of the new HM Passport Office, said:
This new name firmly establishes HM Passport Office as the official government service. Our business is to issue passports to British citizens in the UK and abroad, and it is essential our name clearly reflects that.

It is also important that our customers can easily recognise official government services online and save themselves money by avoiding companies who charge for information and services which are available free or much cheaper from Her Majesty's Passport Office.
The Identity and Passport Service was created in 2006 by a merger of the UK Passport Service and the Home Office Identity Cards programme. It is no longer responsible for government policy on identity.
The service processes more than five million applications for passports each year.
The General Register Office will continue as part of the new organisation with its specific remit to administer civil registration in England and Wales, including collecting birth, death and marriage data and producing certificates.
Published 13 May 2013