Press release
Parents unaware of internet filters, says report
Ofcom report highlights ways parents protect their children online.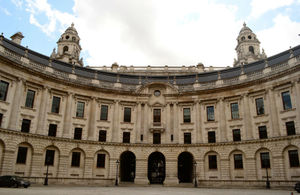 Around one in eight parents that do not have family friendly internet controls did not know they existed or did not know how to install them, says a new report.
Britain is now a recognised global leader when it comes to protecting children online and, with the tools in place, it is important to measure how they are used.
The Department for Culture commissioned Ofcom to report on the ways parents protect their 5 to 15-year-olds – including education, take up, awareness of and confidence in the tools available to keep their children safe online. The first report is published today.
The report was commissioned in July last year following a series of summits which saw industry commit to helping to protect their children from inappropriate content online.
This report will provide an important starting point to measure progress against and will be followed by a further report in a year's time which will show the impact of the new measures.
The big four internet service providers (ISPs) – TalkTalk, Virgin, Sky and BT – have all agreed to introduce network level filters that will cover all internet devices in the home. This will provide parents with an easier and simpler way to introduce parental controls on their children's access to adult content.
This new approach means parents will no longer have to install filters on each device in their home. One universal selection will mean every device connected to the home's internet should be covered.
The research shows that 85 per cent of parents take action to protect their children online by regularly talking to their children about staying safe online, using technical tools such as filters, or taking responsibility for supervising online access.
Culture Secretary Maria Miller said:
Britain is leading the way when it comes to protecting our children online but technology moves so fast and it is vital that we continue to stay ahead.

It is encouraging that ISPs are making it far easier and simpler to introduce family filters to home internet connections. Filters will help limit access to inappropriate and harmful content but we all need to remember that they are not a silver bullet. Parents have a central role to play in protecting their children, including by talking to them about how to stay safe online.
Notes to Editors
Ofcom have published the report Strategies of parental protection for children online.

Four in five children (81 per cent) go online at home. Most access the internet through a mobile phone (27 per cent) or a tablet (23 per cent), according to previous Ofcom research.

TalkTalk, Sky and BT have already made network filters available, while Virgin will follow shortly.

The ISPs have also agreed that all new broadband customers will have family friendly filters automatically selected; if you just click next or enter, the filters will be automatically on.

By the end of 2014 all existing customers will have been presented with an unavoidable choice about installing filters which the user will not be able to skip.

The filter settings can only be changed by the adult account holder.

Outside the home, all mobile network operators have agreed to ensure that adult content is filtered and users will have to prove they are over 18 to switch them off.

Family friendly filters are now being applied to public Wi-Fi by the six companies that provide 90 per cent of public Wi-Fi across the UK.
Press Enquiries: 020 7211 6274 Public Enquiries: 020 7211 6200 Out of hours telephone pager no: 07699
Published 15 January 2014