Paperless NHS: Jeremy Hunt leads discussion
Health Secretary Jeremy Hunt led a panel discussion earlier this week on achieving his ambition for a paperless NHS by 2018.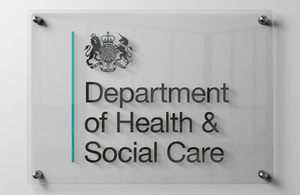 He pledged that one region in England would have a fully portable electronic health record in place across health and social care by the time of the next election. Hunt also said that technology could help the NHS tackle its two main challenges - an ageing population: 'my daughter who was born last year has a 1 in 3 chance of living to 100', and financial sustainability.
The Health Secretary launched a video 'Taking the hassle out of healthcare' that provides a short lighthearted overview of the benefits of the NHS going digital.
Watch the video:
Hosted by the Cambridge Health Network on 30 January, with an audience of clinicians, managers, entrepreneurs and investors, Hunt was joined on the panel by:
Hunt said Labour's ambition for Connecting for Health was right, but the way to make this happen was not through big IT contracts, it had to be driven from the bottom up. Two things were now different. The government has learned a great deal about how to manager large-scale IT programmes and technology has been mainstreamed into daily lives.
On adoption, the Health Secretary said every trust had to make QIPP (Quality, Innovation, Productivity and Prevention) savings and to ignore the potential of technology to offer a better service at a lower cost is 'a mad thing to do'. He said: 'adopting this will save lives and free up clinicians - that's a very powerful reason.'
Find out more about the Digital Challenge
Published 1 February 2013