Press release
Overall Patient Experience scores updated to include results from a 2012 survey of Accident & Emergency departments
Update of Overall Patient Experience scores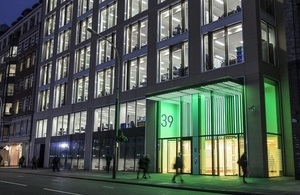 Background
This publication updates the patient experience scores, last updated on 24th April 2012.  These statistics use questions from a 2012 survey of patients in Accident & Emergency (A&E) departments to produce an updated set of five domain scores out of 100.  Patient-experience scores aim to answer the question "overall, has patient experience changed over time?"  (In this case, for care in A&E departments)
These figures provide comparison with earlier figures from 2002 onwards. Results are based on responses to a survey of patients in January, February and March 2012.  The survey was overseen by the Care Quality Commission (CQC) and a more detailed summary of the survey results has been published simultaneously by CQC, on 6th December 2012.
Key points from the latest release**
Patient experience of NHS A&E services decreased between 2008 and 2012. The overall score in 2012 was 75.4 out of 100, compared to 75.7 in 2008.
There were falls in three of the five domain scores between 2008 and 2012.  "Access and waiting" fell from 66.6 to 64.3, "Safe, high quality, coordinated care" fell from 75.1 to 74.5, and "Building closer relationships" fell from 81.3 to 80.8.
There was an improved score in one domain: "Clean, comfortable, friendly place to be" which increased from 81.4 in 2008 to 82.2 in 2012.
Detailed data can be found on the Department of Health website.
Published 6 December 2012