Press release
Over £70 million wasted on fraud under current dental contract
Under the current dental contract system an estimated £70 million was wasted on dental fraud in a year, the Government announced today. Figures…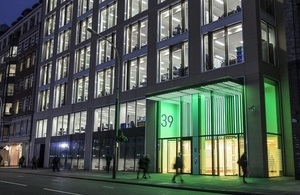 Under the current dental contract system an estimated £70 million was wasted on dental fraud in a year, the Government announced today.
Figures published today by NHS Protect, the lead on tackling and identifying crime across the health service in England, show dental fraud may have cost the NHS £73.1 million in 2009-10.
The Government has committed to introducing a new dental contract system that will focus on improving the quality of care patients receive, increase the availability of NHS dental care and promote good oral health. Part of this process will include reducing the risks of dental fraud before it becomes a problem and proactively analysing data on dental contract claims to spot irregular or suspect claim activity.
The government will work with NHS Protect to tackle the current problem of contract fraud by:
changing how some dental treatments are recorded to prevent fraud;
undertaking further analysis of dental fraud to help identify weaknesses in the system;
developing an awareness programme of dental fraud risks, including workshops with local anti-fraud staff to help spot dental fraud activity;
moving to a new single way of working for managing all NHS dentistry services.
Health Minister Lord Howe said:
"This shows the current dental contract system is not fit for purpose and needs to change to ensure NHS funds are protected and used to benefit patients.
"It is totally unacceptable that some NHS dentists have abused the system for personal gain. Fraud of any kind will not be tolerated and any allegation of fraud is taken seriously.
"We believe dentists should get paid for the quality of care they provide rather than simply for the number of treatments. That is why we are currently piloting this approach with dental practices ahead of the introduction of a new dental contract to make sure we get things right and minimise the risks of fraud."
Barry Cockcroft, Chief Dental Officer said:
"The vast majority of dentists behave ethically and provide high quality dental care to their patients. Action needs to be taken against the small minority who behave dishonestly and submit fraudulent claims. We are working closely with NHS Protect to raise awareness of fraud risks to help prevent and deter fraudulent activity.
"I would also urge colleagues in the profession and patients to report any suspicions of fraud or corruption to NHS Protect on their confidential fraud and corruption reporting line or to their PCT."
Dermid McCausland, NHS Protect Managing Director, said:
"NHS Protect will continue to ensure that public funds are not lost to a dishonest minority of dentists. Action will be taken against those who attempt to take valuable NHS resources for personal gain.
"As the lead organisation in tackling NHS fraud, NHS Protect will effectively coordinate investigative and intelligence resources and take swift action where suspicions of fraud are found. We will also seek the recovery of any NHS funds lost through the actions of fraudsters."
Under the current contract the most common types of fraud include submitting false claims for patients who did not exist, claiming for patients who did not visit the dentist and submitting claims for more expensive treatment than was actually delivered.
Notes to Editors:
For further information, please contact the Department of Health press office on 020 7210 5221.
NHS Protect leads on work to identify and tackle crime across the health
service in England.
To view the NHS Protect statistics please visit their website. 
 
Any suspicion of fraudulent activity or corruption should be reported to NHS Protect on their confidential reporting line 0800 028 4060.
Published 8 May 2012