Press release
Over £400 million boost for business and local economies
The government's long-term economic plan is targeting high streets and local industries.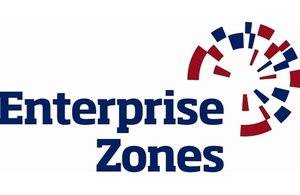 A £415 million cash injection to back business, boost high streets, create jobs and help local economies thrive was announced by Communities Secretary Eric Pickles today (29 January 2014), as part of the government's long term economic plan.
The announcement comprises:
£300 million to give 300,000 small retail firms £1000 off their next tax bill
£100 million to support critical business infrastructure in enterprise zones
£15 million to establish new university enterprise zones in the 8 main UK cities
Communities Secretary Eric Pickles said:
As part of our long term economic plan, we are backing business and enterprise right across the country, helping town centres and local industries to prosper, and building a stronger economy.

This money for infrastructure will transform acres of enterprise zone land and build a stronger, more competitive business environment that will create up to 3000 jobs for hardworking people across the country.

While our fully funded £1000 retail discount will make a huge difference to 300,000 of the essential small shops and local traders we find in our town centres across the country.
Enterprise Zones: infrastructure boost to create up to 3000 jobs for key industries by 2015
Twelve enterprise zone bids have been shortlisted to complete critical 'nuts and bolts' infrastructure that will turn dormant sites into prime economic land, attracting new businesses and jobs to Harlow, Humber, Leeds, Sheffield, Discovery Park in Kent, Oxford, Daresbury, Alconbury, London's Royal Docks, the Black Country, Nottingham and the Solent.
The funding for road building, refurbishment, utility supply and land clearance will mean that 3.5 million square metres of land is brought back into use and 124,000 square metres of new commercial floorspace will be created by 2015. In addition 10 kilometres of new road and 2 new bridges will be constructed, reducing congestion for residents and increasing the access to new enterprise zone sites for business.
Enterprise zones have already attracted 250 businesses, secured £1.1 billion of private sector investment and created over 7000 local jobs.
In addition from today universities in Birmingham, Bristol, Leeds, Liverpool, Manchester, Newcastle, Nottingham and Sheffield can bid for part of a £15 million fund to establish university enterprise zones. This will strengthen the role of higher education in supporting local growth and innovation.
The funding will also lead to the development of new business spaces within universities. These spaces will host a range of start up, high-tech companies, that can benefit best from universities' expert knowledge.
High Streets: 300,000 retail businesses get £1000 taken off tax bill in weeks
In a further measure to back business, 300,000 retail businesses are eligible for a new special retail discount, worth £1000.
New guidance for local authorities published today spells out which high street businesses will be entitled to the new discount.
Retail premises are eligible for a £1,000 discount in 2014 to 2015 and 2015 to 2016. These businesses must also be occupied and have a rateable value, used to calculate bills of £50,000 or below.
Councils should now automatically include the discount in the business rate bills they are sending out shortly so all eligible businesses receive their centrally funded tax break. Business specifically excluded include payday lenders, betting shops and pawn brokers.
This discount can be used on top of other measures announced by the Chancellor, that will come into effect in April, to reduce the tax burden on small business. The measures amount to the biggest package of support in over 20 years.
A £1 billion high street support package was unveiled in December 2013 to support British business. This included:
capping the annual Retail Price Index (RPI) increase in bills at 2% in 2014 to 2015 - businesses were expecting a 3.2% rise
extending the doubling of the small business rates relief to April 2015
small business rate relief has also been extended to include small firms taking on an additional second property (for up to a year), helping an estimated 3,000 businesses expand
a reoccupation discount of 50% off business rates bill for 18 months for new occupants of retail premises previously empty for a year or more
allowing businesses to pay their bills over 12 months, rather than 10, to help every firm with their monthly cash flow
Further information
High streets
300,000 properties that will benefit from the relief will be occupied business premises with a rateable value of £50,000 or less, that are wholly or mainly being used as shops, restaurants, cafes and drinking establishments. See the new guidance published today.
Enterprise zones
Enterprise zones are at the centre of the government's ambitious, long term plan to rebalance the economy, achieve strong, lasting growth and widely shared prosperity. They are key to putting the government's industrial strategy into action by attracting investment and supporting innovation in new and emerging markets. In total the government is investing £330 million to support enterprise zones to realise their potential as engine rooms of local economies.
Since they opened for business in April 2012 enterprise zones have laid firm foundations for success, attracting international companies, building centres of excellence in key industries such as automotive, pharmaceuticals and renewable energy that will ensure that Britain continues to be competitive and successful on a global stage.
All bids announced as shortlisted are 'in principle' decisions and areas will be asked to prepare a full business case. The following zones have been shortlisted to receive:
Harlow Enterprise Zone: up to £11.21 million to build 1.2 kilometres of new roads and transform vacant land so it is ready for private sector development in 2015. By 2025, the ambition is to deliver 45,000 square metres of new floorspace and 2,300 new jobs in advanced manufacturing, technology and pharmaceuticals.

Humber Enterprise Zone: up to £14.94 million to speed up delivery of key infrastructure at Able Marine Energy Park, subject to planning permission. The Humber Energy Estuary is set to become the centre of the global offshore wind industry. The zone will now be able to create a 'renewable energy super cluster'. By 2020, 1,300 metres of quays and 4,100 new jobs should have been created, marking the start of work on a £440 million development project.

Aire Valley Leeds Enterprise Zone: £8.57 million for remediation and infrastructure work, opening up key sites to attract advanced manufacturing and logistics companies, creating 630 new jobs and delivering over 33,000 square metres of new commercial floorspace in the long term.

Sheffield City Region Enterprise Zone: up to £14.2 million for Markham Vale, a leading logistics and distribution park off the M1. In the long term, the grant will generate a further £95.7 million of private sector investment, create 2,100 jobs and build new access roads, 180,000 square feet of commercial floorspace and unlock a further 33 hectares of land for development.

Science Vale, Oxford: up to £7 million to build a 40,000 square feet of highly specialised laboratory and bioscience innovation hub that will create 370 new jobs.

Sci-Tech Daresbury Enterprise Zone: up to £3.58 million enabling the build of the new Techspace building. This could double the amount of building space available on the site and ensure it can provide the infrastructure small to medium sized data-intensive companies need.

Alconbury Enterprise Zone: up to £5 million for landscaping, demolition, infrastructure, and utility works. These vital improvements will lay the groundwork for high-quality office developments, expected to employ up to 600 people by 2016.

London's Royal Docks Enterprise Zone: up to £12 million to kick-start 2 world class infrastructure developments. A ground breaking design for a new bridge at Silvertown will link the north and south sides of the docks. The Millennium Mills development will transform an iconic but dilapidated industrial building - stripping out asbestos and making vital structural renovations turning it into an attractive modern work space.

The Black Country Enterprise Zone: up to £6.25 million to develop 11 hectares of land at the i54 site. This will include road improvements and abnormal works to bring forward the availability of the remaining development plots to occupiers.

The Nottingham Enterprise Zone: up to £5.5 million to unlock the MediPark health science site by decontaminating land, building an access road, enhancing flood protection, and building a new pedestrian footbridge, When complete, the 20,500 square metres project will employ up to 900 people, and develop the next generation of medical innovation.

The Solent Enterprise Zone at Daedalus: up to £7.09 million to unlock the Waterfront's full potential by constructing over 1 kilometre of new road and remediating contaminated land.

Discovery Park, Sandwich: up to £6.05million for the refurbishment and fitting out of 3 vacant buildings (or parts of buildings) for employment use.
Read more information on the enterprise zones website and on Local Invest UK.
Office address and general enquiries
2 Marsham Street
London
SW1P 4DF
Contact form http://forms.communiti...
General enquiries: please use this number if you are a member of the public 030 3444 0000
Published 29 January 2014