Over £100 million given to support groundbreaking clinical research
Over £100m will be invested in NHS clinical research facilities to develop new treatments to benefit thousands of patients.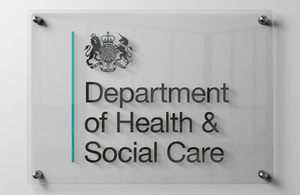 The money, provided by the National Institute for Health Research, will be spent on research nurses and technicians at 19 of the facilities around the country. A huge number of new treatments for conditions including cancer, diabetes, stroke, dementia and obesity will be developed by researchers at the facilities.
Some of the funding will also be used to conduct research into rare diseases. The first ever UK consultation on Rare Diseases was published yesterday which outlines how we can build on our strengths through improved co-ordination of services, stronger research and better engagement with patients and their families.
Bidding for funding
NHS Trusts and Foundation Trusts with clinical research facilities submitted bids for the funding, which were judged by a panel of UK experts in both medical research and in running clinical research facilities. Winning bids were selected on the basis of the quality and volume of world-class medical research they support as well as other criteria including the strength of their partnerships with universities and industry.
Facilities receiving funding
Some of the Clinical Research Facilities that will receive funding include:
Alder Hey Children's NHS Foundation Trust, in Liverpool - They will use their funding to support early-stage trials of drugs for children with diseases including cancer, arthritis and asthma. Children often metabolise and absorb medicines differently to adults, and research on drugs especially for children has been until recently a neglected area. The team at Alder Hey will play a vital part in finding ways that medicines can be used more safely and effectively to treat children.
University Hospitals Birmingham Foundation Trust and Birmingham Children's Hospital - They will use their funding to support research including into rare diseases, gene therapy, trauma, infection and ageing. The team at Birmingham will also use a Health Research Bus, which will take research into the community and allow more studies to be conducted.
Cambridge University Hospitals NHS Foundation Trust - Their research will include looking into treatments for peanut allergies, which affect one in fifty children in the UK. People with peanut allergies can suffer severe reactions - and even die - if they come into contact with peanuts. The Cambridge team will research ways of permanently curing people who suffer from these allergies.
Top Government priority
Promoting and fostering this kind of clinical research is one of the Government's top priorities, and through the Health and Social Care Bill the role that research plays in the health service will continue to be strengthened.
Published 1 March 2012