World news story
Opening ceremony of UK Alumni Association in Mongolia
British Embassy Ulaanbaatar launched UK Alumni Association during the visit of Lord Mayor of the City of London to Mongolia on 19-21 September.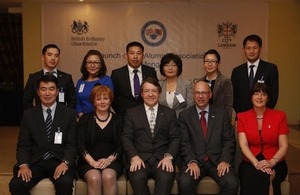 The UK Alumni Association in Mongolia (UK AiM) organised an opening reception jointly with the British Embassy in Ulaanbaatar to coincide with the visit of The Rt Hon Roger Gifford, The Lord Mayor of the City of London, to Mongolia on 19 September 2013. Over 100 guests joined the high level reception representing UK alumni, British business entities and British Embassy officials, along with senior Government figures from both countries.
Bayan-Altai Luvsandorj, Chairman of the UK AiM, said:
Our Association was registered as an NGO on 1 July 2013, and we are very honoured and happy that Her Britannic Majesty's Ambassador to Mongolia graciously agreed to support our activities, including its launch during The Lord Mayor's official visit and on the occasion of the 50th Anniversary of diplomatic relations between the United Kingdom and Mongolia.
The key objective of the Association is to foster stronger ties between the two countries to promote British education and culture in Mongolia, assist in advancing business linkages between the two countries, and promote networking between the UK alumni, British nationals living and working in Mongolia and British business entities. Thus, its main activities include arrangements for:
educational activities to support potential candidates in obtaining a higher degree in Britain through the Chevening scholarship and other available programmes

monthly networking meetings among alumni and the business sector

job fairs and career service related activities in partnership with relevant organisations
Most importantly, the UK AiM aspires to become a main hub for establishing and maintaining networking among UK graduates in Mongolia. There are over several hundred Mongolians that have successfully graduated from British universities. The UK AiM is welcome to all interested UK alumni who wish to join the Association to develop professional networking and to enjoy various benefits provided through the membership.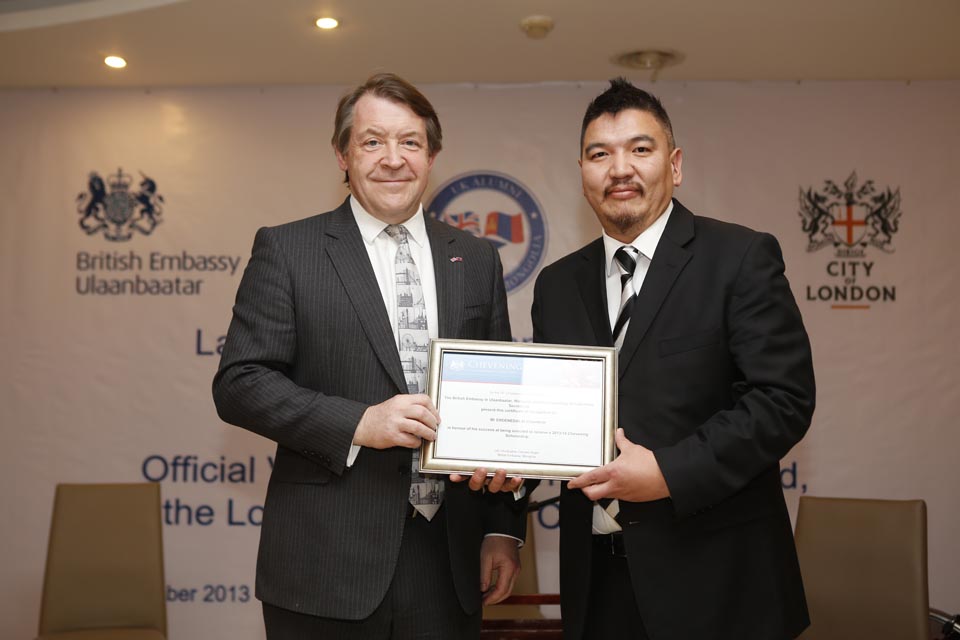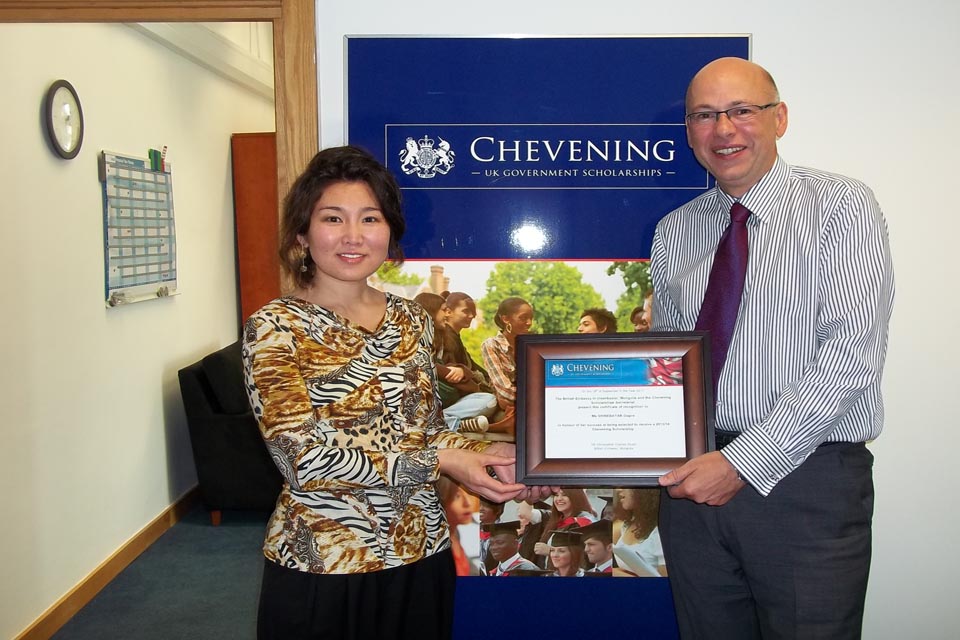 Further information
Follow the British Embassy Ulaanbaatar on facebook
For more information about the UK AiM, please contact ukalumni.mn@gmail.com and join us on social networks ("UK Alumni in Mongolia" facebook group) to support or become a part of the organisation.
Published 19 September 2013