Open Internet roundtable statement
Communications and Creative Industries Minister Ed Vaizey today met a host of industry and consumer groups to discuss protecting the open Internet.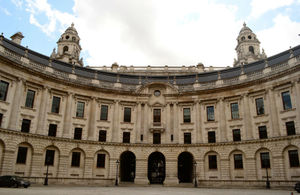 The roundtable discussion brought together Internet service providers, mobile network operators, content providers, broadcasters, consumer bodies, trade bodies and Ofcom.
The meeting discussed issues around managing traffic on the web and protecting the open Internet as well as the potential of creating an industry-wide agreement or set of principles, which could be used to guide self-regulation.
Web inventor Sir Tim Berners-Lee agreed to help the Broadband Stakeholder Group build upon their recently published transparency document to include the rights of consumers and business to connect to whomever they wanted on the Internet without discrimination.
Sir Tim said:
"While transparency about traffic management policy is a good thing, best practices should also include the neutrality of the net. The web has grown so fast precisely because we have had two independent markets, one for connectivity, and the other for content and applications."
Mr Vaizey said:
"This was a useful and productive meeting.  It gave all interested parties the opportunity to air their views and discuss these issues.
"Internet traffic is growing.  Handling that heavier traffic will become an increasingly significant issue so it was important to discuss how to ensure the Internet remains an open, innovative and competitive place.
"It is good to see that industry has taken the lead on agreeing greater transparency for their traffic management policies.  I am pleased that someone with the expertise of Sir Tim has agreed to work with industry on expanding that agreement to cover managing and maintaining the open Internet.
"That agreement should be guided by three simple principles. The first is users should be able to access all legal content. Second, there should be no discrimination against content providers on the basis of commercial rivalry and finally traffic management policies should be clear and transparent.
"The Internet has brought huge economic and social benefits across the world because of its openness and that must continue."
Notes to Editors
Those attending the roundtable were:  Amazon, BBC, Broadband Stakeholder Group, BSkyB, BT, CBI, Channel 4, Channel 5, Consumer Focus, Ebay, Everything Everywhere, Facebook, Federation of Communications Services, Google, ISPA, ITV, Mobile Broadband Group, Nominet, Ofcom, Open Rights Group, Skype, Talk Talk, Tax Payers Alliance, Three, Virgin Media, Vodafone, W3C, WE7, Which? and Yahoo.
    2.    For more information on the Broadband Stakeholder Group please visit their website.
Press Enquiries: 020 7211 2210
Out of hours telephone pager no: 07699 751153
Public Enquiries: 020 7211 6000
Published 16 March 2011