Op DAAS seizes weapons from insurgent stronghold
Soldiers from the 12th Mechanized Brigade Reconnaissance Force have plunged deep into insurgent caves in the Upper Gereshk Valley of Afghanistan to locate and remove a large collection of weapons.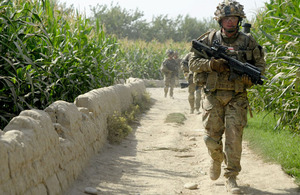 The Brigade Reconnaissance Force, made up of soldiers and officers from the Light Dragoons, pushed into the area of Shorokay as part of Operation DAAS (which means 'scythe' in Dari) to search a complex bunker system.
As Lance Corporal Richard Brown explained, Op DAAS began in the air and once on the ground the soldiers made their way into the insurgent stronghold:
When we were dropped off at dawn by American Osprey aircraft, the other two Troops pushed to the east as we pushed onto the high ground in the north, providing intimate support to the others," he said.
Trooper Jamie Lough said:
We went straight into patrolling through the caves and bunkers. It was incredibly dark and full of alleyways and crevices that we had to search. When we made the finds, it felt really good to get it all off the ground, out of the insurgents' hands, as it's going to save a lot more lives.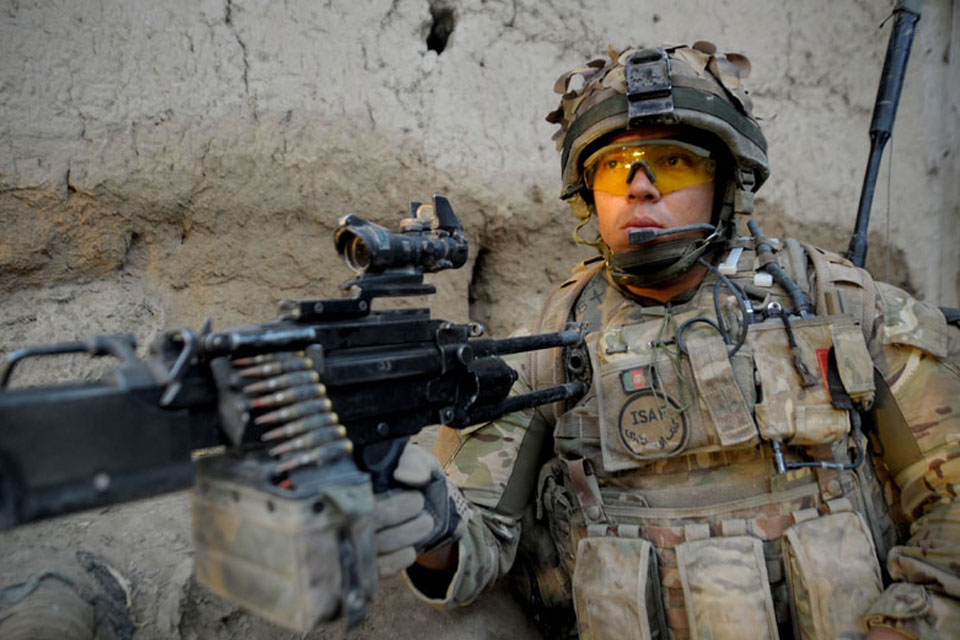 A thorough search of the caves and surrounding compounds and buildings revealed 150kg of homemade explosives, adding up to the total weight of a professional wrestler, and everything needed to make bombs to target Afghan and coalition forces, as well as automatic rifles, hand grenades and ammunition.
Troops also found evidence of an insurgent team that linked some of the equipment to a known bomb-maker in the area.
Lance Corporal Craig Dunleavy said:
During the operation I felt quite safe because the operation was a good one; it had been planned really well. We knew the insurgents were watching us taking the stuff away from them, but they couldn't do anything about it.
As the soldiers began to withdraw, one of the groups providing security to the rest of the operation came under fire. The fire wasn't accurate enough or prolonged enough to warrant an offensive reaction by the troops, and they deterred the insurgents with two warning shots.
Lance Corporal Dunleavy added:
As we were leaving the area, the insurgents were just trying to get a reaction out of us that they didn't get.
From the explosives found, what wasn't required as evidence for future use was immediately destroyed.
Published 29 August 2012