Online accessibility forum launched
New website will inform eAccessibility Action Plan and aims to promote best practice.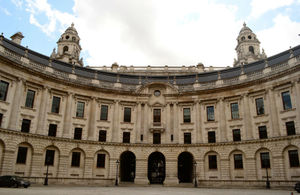 A website designed to allow people to tell Government and businesses how to make the internet more accessible has been launched today by Communications Minister Ed Vaizey.
The eAccessibility Forum website offers people using and working on the internet the opportunity to discuss difficulties they have noticed in accessing websites and other online services and to promote best practice.
The site will help the Forum, which is a broad coalition of Government, charity and private sector organisations, develop and share ways to improve online accessibility. It will also inform the Forum's eAccessibility Action Plan.
"The internet has changed the world but too many people are excluded from the digital revolution," Mr Vaizey said. "We need to make the internet more accessible so everyone can share in the benefits the web has brought.
"This new website will allow businesses involved in the Forum and government to hear directly from users about the problems they have using the internet.
"I urge people to visit the site and tell us what we can do to make the internet more accessible for them."
Users will be able to discuss five key areas, including laws and regulations, assistive technology and how websites and other content such as television can be accessed equally by everyone. A summary of discussion and feedback from the Forum will be available quarterly.
DCMS has worked with eAccessibility consultants to design the site to comply with AAA guidelines from WC3 and is continually working to improve the user experience. If you have any feedback about the eAccssibility Forum website and improvements we could make to ensure it is accessible to all, please email webcomms@culture.gsi.gov.uk
Further information
Published 23 November 2011