Press release
One year on since PiP breast implant scare
Update on how thousands of women have turned to the NHS for help.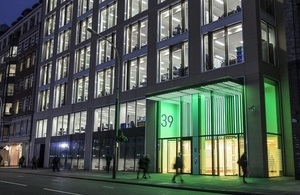 One year on since the serious problems with PiP breast implants emerged, almost 8,000 women, who had their implants put in privately, have turned to the NHS for help.
The latest figures, published last week, show that, up to 30th November:
A total of 7,917 referrals have been received from women who had their implants put in privately.
Of these, 5,255  scans have now been completed;
633 have decided to have their implants removed on the NHS - 418 operations have been done; and
4,328 women require no further help from the NHS at this time.
The NHS stepped in when it became apparent that some private clinics wouldn't support their patients or had collapsed so women had no way of getting help. Worried women were offered the opportunity to have a consultation, a scan and, if agreed it would be the best thing for their health, the NHS would remove the implants.
As well as offering support from the NHS, the Health Secretary ordered a review to look at the safety of the implants, led by the NHS Medical Director Sir Bruce Keogh.
Sir Bruce's expert panel collected and reviewed all available data including estimated rupture rates, data on clinical findings when implants are removed, and further examination of the chemical make up of PiP silicone gel. The expert group has studied information on 240,000 implants of different makes used throughout Englandwhich have been given to 130,000 women, along with detailed findings from 5,600 removal operations.  The group concluded that the silicone contained in breast implants does not pose a long-term risk to health. The final report (published in June) can be found here.
In addition, to support women affected by the scare, the Government:
Launched a major review of the cosmetic surgery industry which is looking at many issues including whether the right amount of regulation is in place, if people have the right amount of information before going through with surgery and how to make sure patients get the right aftercare. The review team will publish its report in March.
Launched a review, led by Health Minister Lord Howe, to look at whether the Department of Health and the regulator (the MHRA) acted appropriately when it found out about the problems with PiP breast implants. The report can be found here.
Is in discussion with the European Union about revising and amending regulations and legislation for medical devices, including implants. The Member States are already implementing a voluntary programme of action, in light of lessons learnt from the events involving fraudulent PiP breast implants.
Regularly publishes statistics to show how the NHS is helping women affected by the scare. The latest statistics can be found here
Health Minister, Lord Howe said:
"It has been a worrying year for women affected by the PiP scare. It has been our number one priority since this issue came to light 12 months ago to make sure women have been kept well informed and received the appropriate clinical advice and care.
"I hope it is a small comfort to women and their families to learn that the experts examined all the available evidence and concluded that the silicone contained in PiP breast implants does not pose a risk to human health.
"We want to do everything we can to prevent anything like this happening again. We can't stop someone in another country committing a crime - as happened in this case - but we can make sure that people are properly supported and that they get all the information they need before deciding to have cosmetic surgery."
The Department will continue to collate and publish data on the number of women who have received a PiP breast implant from either the NHS or the private sector.
Notes to editors:
The final report of Sir Bruce Keogh's expert group was published on 18 June 2012 and is available here.
The report concluded that:
Exhaustive world-wide testing of the PiP gel material has not revealed anything which could cause a long-term threat to human health - they are not toxic nor carcinogenic.
They do, however, have a higher rupture rate - around two times higher. The rate of rupture appears to be around six to 12 per cent after five years, rising to 15 to 30 per cent after 10 years (this compares to 10-14 per cent after 10 years for other brands of implants). 
PiP implants have a higher concentration of certain compounds called siloxanes - chemically similar to silicone but of a lower molecular weight and found in many consumer products, including hair and skin care products, antiperspirants and deodorants - but this does not present a health risk.
Although the contents are not harmful and the gel has not been shown to contain any toxic substances, the inferior mechanical strength of the implants led the group to consider this a substandard product.
If the implant does rupture, it has been found to cause local reactions around the implant area in a small proportion of women, which can result in symptoms such as tenderness or swollen lymph glands. There is no evidence that this causes any more significant general health concern however.
The expert group said that the advice to women who have PiP implants remains unchanged:
 Women who have PIP implants are advised to speak to their surgeon.
Patients should be advised on the implication of undertaking further surgery and of leaving the implants in place.
The NHS will support women if they decide to have their PIP implants removed.
Women who have been refused help from a private clinic provider should see their GP. The GP should then refer them to a suitably qualified specialist who will provide further advice.
The latest monthly PIP implant data (covering the period 6th January to **30th November 2012**) is published here.
Published 21 December 2012