News story
One in four homes connected to superfast broadband
Government investment transforms UK broadband with significant rise in connections and speed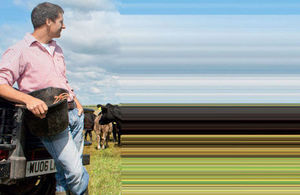 One in four UK residential fixed broadband connections is 'superfast' and speeds are five times faster than five years ago, according to latest Ofcom research.
The proportion of superfast connections – those offering headline speeds of 30Mbit/s or more – has risen from 5% in November 2011 to 25% in November 2013.
And the average superfast connection speed has continued to rise, reaching 47.0Mbit/s by November 2013 - an increase of 47%, or 15.1Mbit/s since May 2010.
The nationwide rollout of superfast broadband is a key part of the government's long-term economic plan to secure Britain's future. We are investing £780 million to ensure that 95% of the UK has access to superfast broadband by 2017. We are also investing a further £10 million in projects to explore how we can deliver superfast broadband in the very hardest to reach areas of the UK.
Communications minister Ed Vaizey said:
Ofcom's report confirms the remarkable transformation of UK Broadband currently underway. The UK has the best superfast coverage of all five leading European economies, and the news that average speeds continue to rise is tremendous news for homes and businesses alike. We are working hard to close the digital divide between urban and rural locations and are investing £780m to ensure that 95% of the UK will have access to superfast speeds by 2017.
Further information
Published 16 April 2014