News story
Olympic gold medallist returns from Afghanistan
Captain Heather Stanning has recently completed a 6-month tour as part of the British military force in Afghanistan.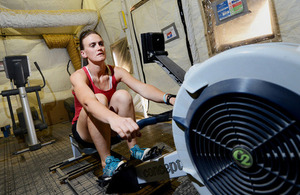 British Army officer Captain Stanning, and her teammate Helen Glover, won Team GB's first gold medal, in the rowing women's pairs, at the London 2012 Olympic Games.
Following her Olympic success Captain Stanning returned to her career with the Royal Artillery.
After completing intensive pre-deployment training and specialist training working with the Royal Artillery's unmanned air systems, her chosen specialisation, Captain Stanning deployed to Afghanistan in April this year. She said:
I am extremely proud to have deployed with my colleagues and as a serving officer this was my chance to be tested on operations; it is what I joined the Army to do.
As the battery operations officer, she was responsible for planning and managing the sorties and tasking of British Army 'eye-in-the-sky' unmanned aircraft, which provide vital intelligence for British, International Security Assistance Force and Afghan troops on the ground. She said:
To be in Afghanistan and to see what has been achieved and to be a part of that is really important to me.
Captain Heather Stanning in Afghanistan
VIDEO: Captain Heather Stanning at work in Camp Bastion, Afghanistan
Despite being based at Camp Bastion, in the middle of the desert, Captain Stanning has worked hard to continue her training. As well as her busy job, she has maintained a punishing regime in the gym in preparation for GB rowing trials later this month, with her eyes firmly set on Rio 2016.
I'm now really looking forward to getting back into a boat and the challenges I will face in earning my place in the British rowing team for the 2014 season," said Captain Stanning. "I am going to have to work hard but I can't wait.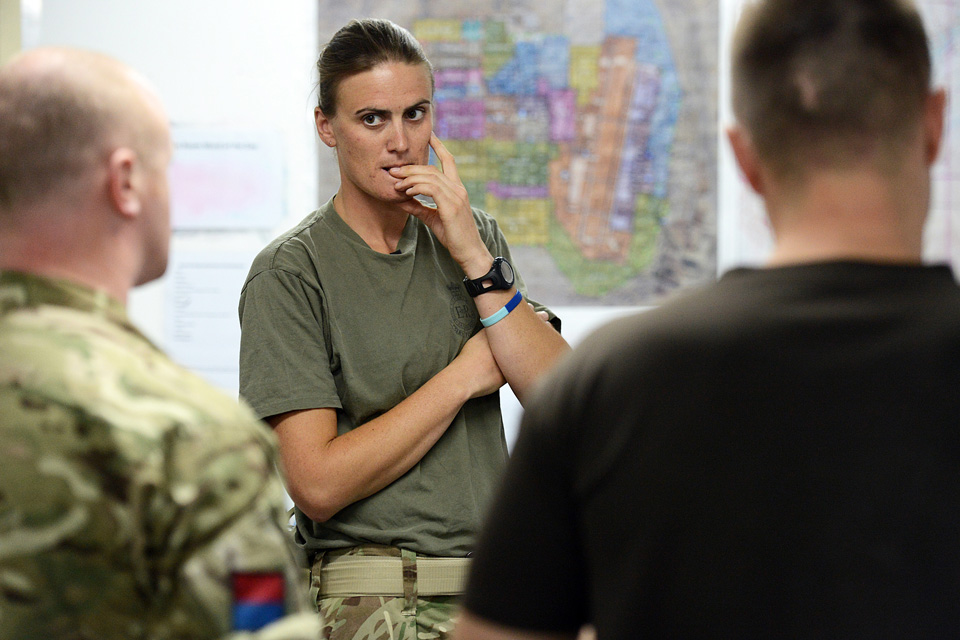 The Chief of the General Staff, General Sir Peter Wall, said:
The Army is about people who work hard and play hard. Heather Stanning is the ultimate example: Olympic gold last year; on the front line this year. Amazing!
Captain Stanning commissioned into the Royal Artillery in 2008 and, after 18 months as a troop commander, her potential as an elite rower became increasingly apparent. After a 2-year career break spent training for the London Olympics she was keen to return to the Army.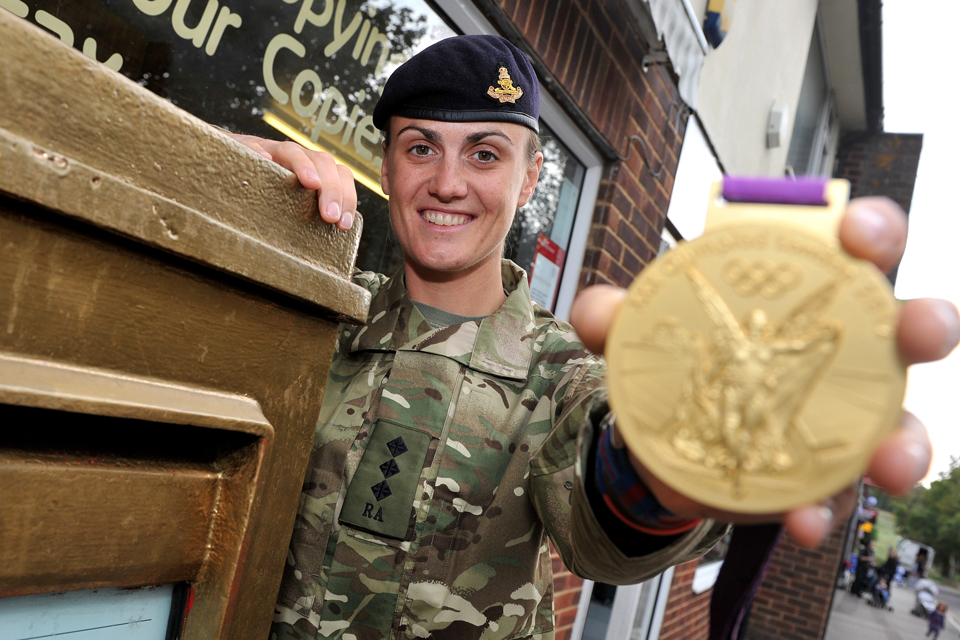 Published 13 November 2013