Olympic boost for UK economy
Huge investment in British business sees deals worth up to £14bn announced in recent weeks.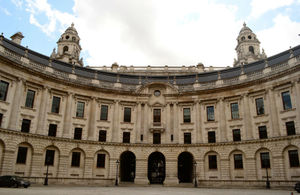 Ministers today vowed to capitalise on the success of the Olympics by working with UK firms to realise an international business legacy that could be worth £13 billion to the UK economy in future years.
This builds on substantial investment decisions in recent weeks, with £14 billion of business deals announced at a time when the eyes of the world have been on the UK.
During the Olympics the Prime Minister, Deputy Prime Minister, Chancellor, Business Secretary and 35 other ministers have welcomed around 3,000 business leaders, including over half of the FTSE 100 companies, to Lancaster House in London.
Today, Deputy Prime Minister Nick Clegg and Brazilian Vice President Michel Temer will jointly host a Brazil Business Summit bringing UK and Brazilian businesses together to forge new partnerships.
Already, Aecom UK has won an international competition to design the Rio 2016 Olympic Park Master Plan, Populous designed the stadium for Sochi 2014, and a number of British companies have won around £600 million-worth of contracts for Qatar 2022.
Mr Clegg, said: "It's not only our athletes who have shown themselves to be world-class, British businesses have played a key role in delivering our most successful games in history. Producing the most spectacular show on earth has given UK companies the skills and expertise to support Brazil as the baton is passed to Rio 2016.
"We have identified huge opportunities for UK firms to work on the next Olympic games in Sochi and Rio - a golden boost to British businesses that will create jobs and support economic growth."
Find out more
Follow events live on Twitter @BritBizClub and join the conversation using #BritBizEmbassy.
Published 13 August 2012