Press release
Official figures reveal 'room to improve' Council Tax collection
Council Tax collection rates remain high but councils failed to collect £2.5 billion of Council Tax last year.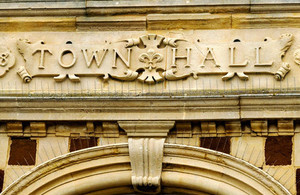 As overall Council Tax collection rates remain high, new official figures also reveal that town halls failed to collect £2.5 billion of Council Tax last year.
Welcoming the overall results, ministers said the new figures also showed that some councils still had scope to step up their efforts against Council Tax dodgers in order to safeguard services and keep Council Tax down for law-abiding citizens who pay their bills.
Overall collection rates remained roughly the same with 97% of Council Tax recouped by local authorities last year, compared to 97.4% in 2012 to 2013.
The government has worked with local authorities to reduce Council Tax. Since 2010, this has cut average bills in England by more than 11% in real-terms. In contrast the period between 1997 and 2010 saw Council Tax increase in real-terms by 47%, doubling a typical band D bill to £120 a month.
While the total amount of Council Tax collected rose by £1 billion, this reflects the government's progress in building more homes and bringing empty houses into use, therefore increasing the number of households that councils can collect from.
Local Government Minister Brandon Lewis said:
It is good that councils collect the vast majority of taxes owed, but as our record of an 11% real-terms reduction shows we are determined to keep Council Tax down for law-abiding citizens.

Today's official figures show some of the worst performing councils still have lots of room to improve to help retrieve the billions left uncollected each year.

Every penny not collected has to be found elsewhere. This is unfair to those law-abiding citizens who diligently pay their bills.
Further information
The total amount of collectable Council Tax in England was 22.98 billion in 2012 to 2013 was and £24.1 billion in 2013 to 2014.
Council Tax collection rates have fallen by 0.4% year-on-year from 97.4% to 97%.
The official statistics: Collection rates for Council tax and non-domestic rates in England 2013 to 2014 were published today (3 July 2014).
The government has changed the rules so council taxpayers can ask to pay their bills online of spread over 12 months instead of the default of 10. Our measures give taxpayers more room for managing their household budgets.
Office address and general enquiries
2 Marsham Street
London
SW1P 4DF
Contact form http://forms.communiti...
General enquiries: please use this number if you are a member of the public 030 3444 0000
Published 3 July 2014