News story
Officers killed during World War 2 have their graves rededicated
Graves of 2 officers who were killed during the Second World War have been rededicated over 70 years after their death.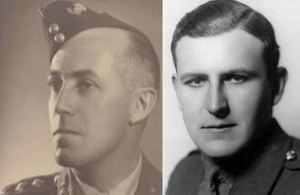 The graves of Major (Maj) Roy Aylmer Wadeson, Royal Engineers and Lieutenant (Lt) Hugh Francis Johnstone Mackenzie, Seaforth Highlanders have now been rededicated. They were killed during the Second World War whilst Prisoners of War (PoW) at Oflag VIIIF located at the time in Mährisch Trübau, Sudetenland, which was formerly part of Czechoslovakia.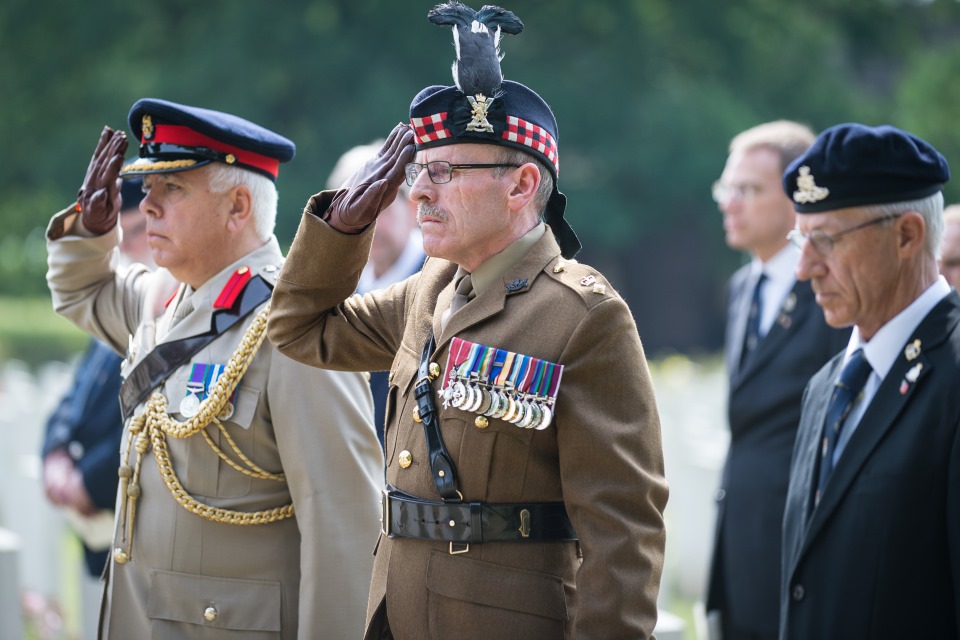 At a service on 27 July in Hanover War Cemetery, Germany, the graves of Maj Wadeson and Lt Mackenzie were rededicated during a moving service attended by family members of Maj Wadeson, representatives from the Royal Engineers, The Royal Regiment of Scotland, the British Embassy, Ministry of Defence (MOD) and the Royal British Legion. The service, led by Army Chaplain The Reverend Heather Rendell, was organised by the MOD's Joint Casualty and Compassionate Centre (JCCC), part of Defence Business Services (DBS).
Having been imprisoned in Oflag VIIIF, Maj Wadeson and Lt Mackenzie were part of "The First Flight" a small group of specially selected officers chosen as experienced escapers to find friendly addresses, safe routes and possess in depth local knowledge. The reason, to assist in other escapees going to these known addresses.
Around 24 April 1944, Maj Wadeson dressed as a German officer and 4 other officers including Lt Mackenzie, dressed as a Russian PoW escaped from the camp. The 3 other officers were soon recaptured and returned to the camp but nothing more was heard of Maj Wadeson and Lt Mackenzie.
Around 6 to 8 weeks after their escape, the ashes of Maj Wadeson and Lt Mackenzie were sent to a new camp, Oflag 79, in unmarked urns. Nothing was discovered about their fate other than the German's explanation that they were shot trying to escape. Their ages at the time of their deaths were 45 and 31 respectively.
Maj Wadeson was awarded the Military Cross for his bravery and was mentioned in dispatches, as was Lt Mackenzie, both for gallant and distinguished services in the field. Lt Mackenzie spent approximately 4 years in the PoW camp with Maj Wadeson spending 3.
Nicola Nash, from the JCCC said:
I am honoured to be in Hanover to commemorate Major Wadeson and Lieutenant Mackenzie. Their courage and dedication to serving their country was second to none.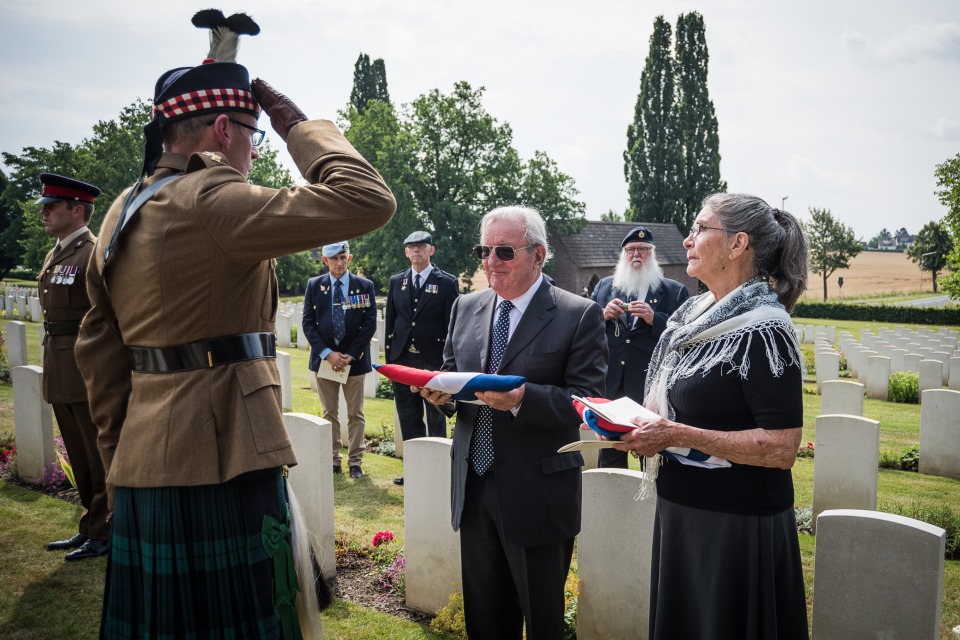 Two new headstones bearing the names of Maj Wadeson and Lt Mackenzie have been provided by CWGC, who will now care for their final resting place in perpetuity.
For more information read the full story.
Published 2 August 2016