Ofcom to review aspects of Digital Economy Act
Following the recent Your Freedom exercise, certain sections of the Digital Economy Act will be reviewed by Ofcom to see if they are workable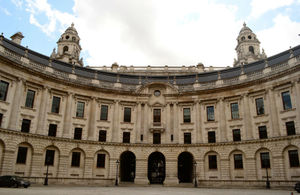 Culture Secretary Jeremy Hunt has asked Ofcom to assess whether the Act's reserve powers to enable courts to block websites dedicated to copyright infringement could work.
Mr Hunt said:
"The Government is committed to creating the right conditions for businesses to grow.  That includes providing them with the right tools to protect the products of their hard-work and investment.
"The Digital Economy Act seeks to protect our creative economy from online copyright infringement, which industry estimates costs them £400m a year.
"I have no problem with the principle of blocking access to websites used exclusively for facilitating illegal downloading of content.  But it is not clear whether the site blocking provisions in the Act could work in practice so I have asked Ofcom to address this question. 
"Before we consider introducing site-blocking we need to know whether these measures are possible."
The Deputy Prime Minister, Nick Clegg, said:
"When we launched Your Freedom, I promised that the ideas submitted would be given proper consideration. Although reform of the Digital Economy Act did not form part of the Coalition Agreement, we have listened to the views expressed. The Government will look at whether we have the right tools for the job in addressing the problem of online copyright infringement.
"Ofcom will start this process by reviewing the site blocking provisions to see if they are workable. We will await the conclusions of this work before we take a decision about the way forward."
Ofcom is currently preparing to implement the Digital Economy Act's mass notification system.  This aims to tackle the most prolific form of online copyright infringement by writing to those identified as sharing music, films and other content unlawfully through file-sharing networks.
The site-blocking measures need secondary legislation before they can be introduced, and the review will inform the Government's decision about how to proceed.  They are aimed at tackling other forms of online copyright infringement, such as unlawfully streaming live television programmes or other content from sites outside the UK.
Questions of proportionality and compliance with European commercial law and the Human Rights Act are subject to an ongoing judicial review and will not form part of Ofcom's review.
Notes to Editors
The terms of reference for the Ofcom assessment are: * Is it possible for access to the site to be blocked by internet service providers? * How robust would such a block be - in other words would it have the intended effect, and how easy would it be to circumvent for most site operators? * What measures might be adopted by internet service providers to prevent such circumvention? * How granular can blocking be - i.e. can specific parts of the site be blocked, how precise can this be, and how effective? * How effective are sections 17 and 18 of the Act in providing for an appropriate method of generating lists of sites to be blocked? * If possible, identify either a potential range of costs for ISP blocking solutions or the main drivers of those costs.
* A judicial review of sections 3 to 18 of the Digital Economy Act has been brought by BT and Talk Talk and will be heard on 22-24th March 2011 on the ground that the Act was not notified under the Technical Standards Directive, and failed to properly comply with other European legislation relating to eCommerce, data protection and privacy, and is disproportionate.
* The Your Freedom website gave the public the chance to identify the laws and regulations they wanted amended or removed.  Thousands of ideas, comments and votes were submitted and the feedback has been used to inform government policy.  Your Freedom is now closed.
Press Enquiries: 020 7211 2210
Out of hours telephone pager no: 07699 751153
Public Enquiries: 020 7211 6000
Published 1 February 2011