O2 trails next gen mobile network
4G trial will cover 40 square kilometres of London.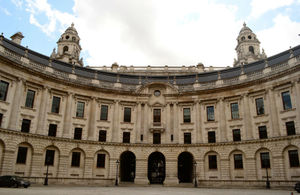 O2 will create a 4G network covering 40 square kilometres of London as part of a nine-month trial.
Consumers, businesses and venue owners will be provided with the latest 4G technology so the firm can collect information about the performance of the network and receive feedback from users.
"We welcome O2's 4G trial in London, which is a positive example of how firms are continuing to invest in, and develop, the type of communications services that will keep the UK at the forefront of the digital revolution," said Culture Secretary Jeremy Hunt.
"Initiatives such as this London trial support the Government's objective of stimulating innovation, as well as investing in delivering long run economic growth for the UK."
Laying the foundations
O2 Chief Executive Ronan Dunne said: "Today's launch of the UK's first 4G London trial network demonstrates our commitment to delivering 4G to our customers at the earliest opportunity. The work we are doing now will lay the foundations for our commercial 4G network when it launches in the UK."
Rolling-out 4G services across the UK will require more spectrum, which is used for wireless communications. It is the basis for everything from mobile phones to radar, from satellite television broadcasts to global positioning systems.
The Government instructed Ofcom to auction off more spectrum and the spectrum auction is expected to be held next year.
Further infomation
Published 14 November 2011