NPC publishes reports into controlled drugs
The National Prescribing Centre (NPC) has published three reports commissioned by the Department of Health, concerning the safe management and…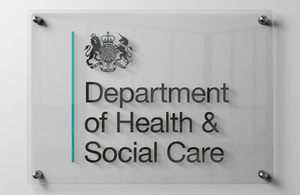 The National Prescribing Centre (NPC) has published three reports commissioned by the Department of Health, concerning the safe management and use of controlled drugs in the ambulance and paramedic sector, in prisons and when privately prescribed.
The report on prison and offender health settings has identified a number of matters arising from often complex commissioning and contractual arrangements. The report recommends that prison services consider seeking professional expert advice as set out by the Care Quality Commission's 'Provider Compliance Assessment - Outcome 16 (Regulation 10)' in assessing and monitoring the quality of service provision.
The ambulance and paramedic report has identified some key problems concerning the interpretation of current controlled drugs legislation on the possession of controlled drugs. The report makes a number of specific recommendations to ensure workable solutions are available to address these problems.
The report on private prescribing of controlled drugs provides an insight into the current governance and operational arrangements for the private supply of controlled drugs by practitioners in a range of healthcare settings, through the established prescription and requisition mechanisms. The report identifies a number of areas of weakness within the prescription and requisitioning process. The recommendations made will help develop suitable monitoring and tracking processes for private prescriptions for controlled drugs.
Read the letter about these reports to PCT Chief Executives from Dr Keith Ridge, Chief Pharmaceutical Officer (England).
Published 16 February 2012