News story
Non-Executive Director appointment to the Office for Nuclear Regulation
Oona Muirhead has been reappointed to the position of Non-Executive Director on the Office for Nuclear Regulation's (ONR) board.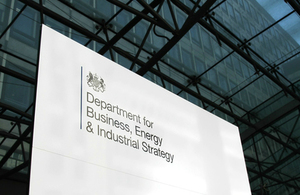 Biography
Oona began her career in the Ministry of Defence where her roles included Director of Communications during the 1999 Kosovo campaign and Director General for Organisational Change across MoD. After senior executive roles in the Department for Environment, Food and Rural Affairs and the Local Government Organisation she became Chief Executive of the South East England Development Agency in 2011. She also chaired the Nations and Regions Group (South East) for the 2012 London Olympic Games Organising Committee. Among other current roles Oona is a Trustee of the Royal Navy and Royal Marines Charity.
Further information
For more information about the Office for Nuclear Regulation see: www.onr.org.uk.
Published 10 April 2017