Nominate your Big Society champion
The Prime Minister has launched the new Big Society awards to recognise some of the excellent work going on across the country.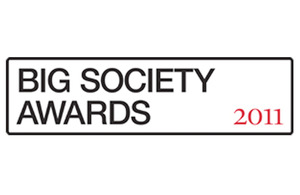 Individuals, businesses, charities, community groups and other organisations are all eligible if they illustrate the Big Society in action. It's also an excellent opportunity for projects in the Big Society vanguard areas, currently working with DCLG to bust the bureaucratic barriers, to show how they are leading the way.
Over the past few months, the 4 vanguard areas across the country have been given dedicated support from civil servants to nurture their Big Society project - turning them from ideas to reality.
Their job is to remove the bureaucracy and red tape that impedes community action. Many similar barriers have been identified, including:
accessing the right information
navigating around the various Whitehall contacts and agencies
cultural barriers and perception problems in Whitehall
The Prime Minister said:
"There are some amazing projects and remarkable voluntary work going on in towns and cities up and down the country, by all kinds of organisations from large enterprises to tiny grassroots schemes and inspirational individuals.
"These awards are a chance to pay tribute to those making a valuable contribution to their community, the real champions of the Big Society, but perhaps more importantly, I hope they will motivate many others to take action, get involved and drive change in their area."
Minister for Decentralisation, Greg Clark added:
"There is no shortage of talented and passionate people out there who every day think 'I could do that better'. I believe they are right and it's these local innovators who need a government that actively supports them in their endeavours.
"These awards are an excellent way of paying tribute to the inspirational work underway right on our doorsteps. The 4 vanguard areas are helping us understand and resolve the bureaucratic hurdles that get in the way of locally driven social action, essential to building the Big Society, so I hope the local champions will come forward as nominees."
Individuals, businesses, charities, community groups and other organisations are all eligible if they illustrate the Big Society in action.
These might be:
people or groups who are bringing their community together and helping to give people more power to take decisions and shape their area;
people who are transforming our public services, staff setting up their own cooperatives, or new providers or frontline staff finding innovative ways to deliver better services to the public; or
people who are giving their time and money to help others, the unsung heroes changing lives in every neighbourhood of the country.
People will be able to submit nominations via a form on the Number 10 website. Nominees will then go through a selection process which will eventually involve a panel of previous winners and individuals from civil society organisations, government and the private sector.
Award winners will receive a certificate from the Prime Minister and will be invited to a regular Big Society Award Winners Reception at Downing Street.
The Awards kick of this week with the first winner, Central Surrey Health, a social enterprise providing community nursing and therapy services on behalf of NHS Surrey and other partners.
Published 23 November 2010